Web AR Examples & Guide
[toc]
Businesses today are seeing immense benefits and reaching larger audiences by moving their products and services online. However, competition in the online space is stiff, which means businesses must work even harder to cut through the noise and set themselves apart. One new marketing and advertising method that major players use to showcase their products and services in new and exciting ways is web-based Augmented Reality also known as  WebAR.
Special Features
Web AR works across many operating systems such as Google and iOS and is compatible with over 3.5 billion mobile devices around the world, making it the most easily accessible form of augmented reality to date. Since Web AR can be activated by scanning a QR code or by simply clicking a hyperlink, it requires less friction than app-based AR that requires the user to download an application on their phone to access the AR experience. 
With web-based AR, companies can market products to a wider audience and enjoy better engagement than traditional marketing since it is interactive, simple, and highly engaging. Accessing information with web AR is only a 2-step procedure while accessing app-based AR involves more steps and utilizes more phone memory and storage, which poses a barrier for many consumers looking to engage with the experience.
Other Benefits of Web-based AR
There are always tradeoffs with any technology approach and Web AR is no different compared to app-based AR. However, when compared to many traditional ways of marketing and advertising for consumer products, Web AR often outperforms the competition on product sales lift and intent to purchase, brand retention, and increased loyalty. 
Other Web AR benefits include:
It offers users more extensive insights when paired with Google analytics;

Increases the conversion rate and sales lift up to 520%;

Has better audience targeting and retargeting than app-based;

Integrates with an existing website and CRM touchpoints;

It tracks your audience's interests and brand engagements.
Web AR Examples
In Retail
People in the retail sector can increase sales by capitalizing on online marketing's potential by integrating Web AR into their e-commerce websites. Saatchi Art, the largest online art store in the world, is among the firms that have benefited from incorporating Web AR into their website. 
RPR developed a web AR feature known as "View in My Room" that allows users to visualize how artwork sold by Saatchi Art appears on their wall right from the comfort of their home. All this happens right on the phone's browser with no application installation required.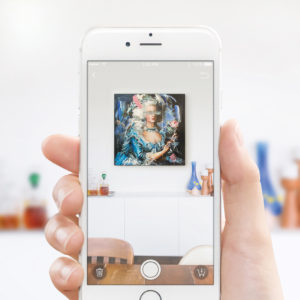 By allowing customers to visualize how the artwork looks on their walls, the art store can attract more customers to their products. 
In Food & Beverages
The Jackson Family Wines project developed by RPR in partnership with Microsoft delivers a first-of-its-kind hologram that fuses volumetrically captured content with Web AR. The Siduri Holographic Experience allows users to interact with a 3D model of the founder of Siduri wines, Adam Lee, in an innovative marketing strategy that aims to help the Siduri brand boost sales and cultivate loyalty from its customers.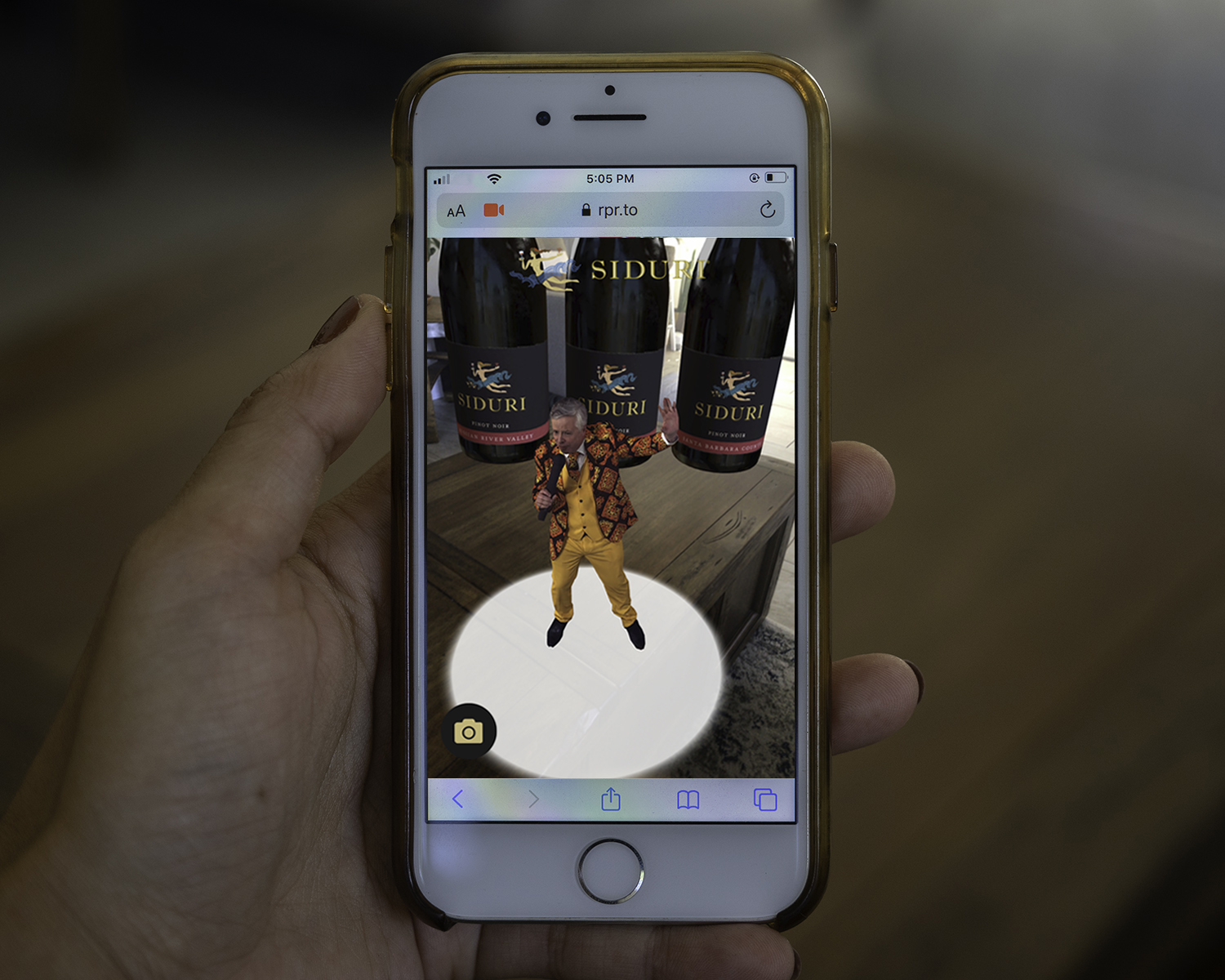 Taking place on the users' mobile browser and with no extra applications, the customers enjoy an exceptional experience that helped Siduri Wines  differentiate its brand on the shelf, bottle, and deliver a never-before-seen AR experience to the world, blazing a new frontier in brand storytelling with Web AR
In the Fashion Industry
Web AR brings a new twist to online shopping by allowing users to interact with 3D holographic images of models right from their smartphones' browsers. RPR has partnered with Microsoft to bring an all-new innovative platform to fashion companies who sell their products online.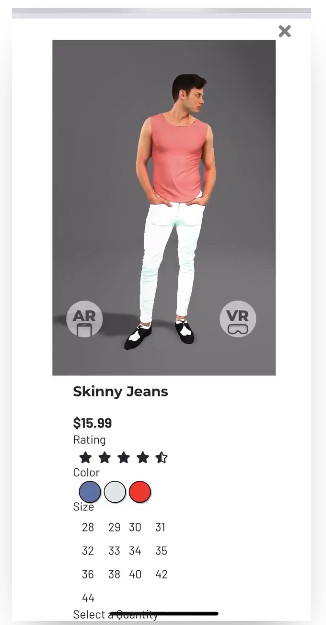 The holographic modelling project changes how brands showcase their products to customers. Users can now view new clothes and accessories on models on their phones. This brings the modelling runway experience right to your phone. This experience is designed to increase buyer confidence and reduce clothing returns, which are two of the greatest challenges to purchasing clothing online.
In the Automotive Industry
The Toyota project allows customers to visualize the latest Toyota features by viewing an interactive 3D model of the vehicle right from on your phone. Users can even tap on some of the model's features to see how they perform in real life. The web AR feature also allows the user to view the car's interior and turn the headlights on and off.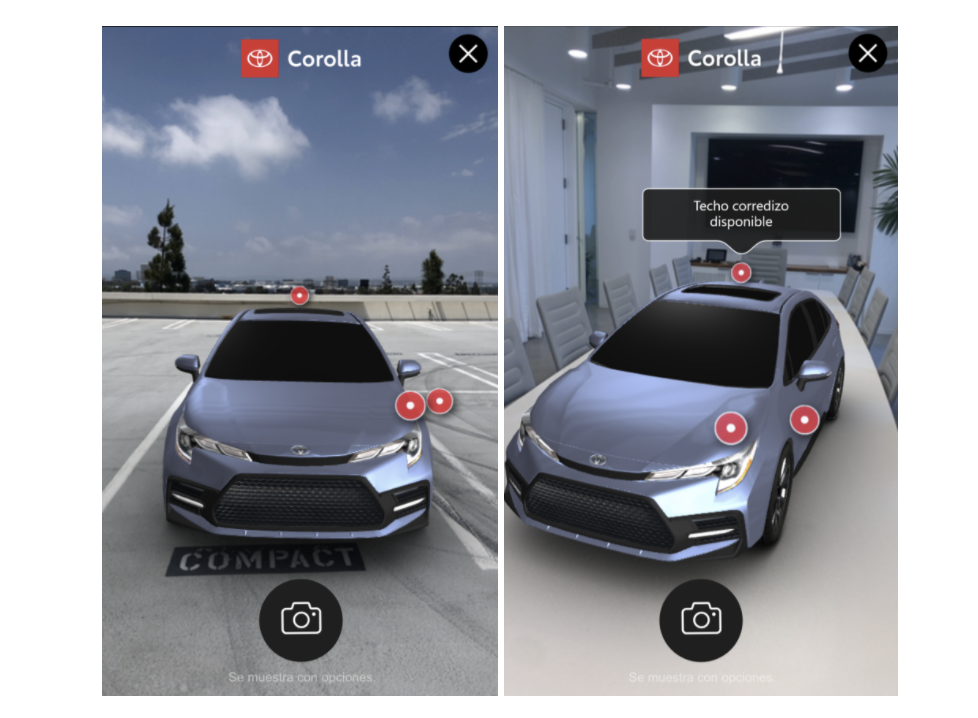 With the interactive visualization, potential customers can view the car from the comfort of their phone and decide to buy the car without having to physically visit the Toyota showroom. With more people viewing the model, Toyota has an opportunity to boost sales even in new markets and seamlessly push out updates to their experiences when new vehicles or features are available.
In the Entertainment industry
The entertainment industry has improved marketing by incorporating web AR to give fans of popular movies a way to experience the movie plot and engage with the characters. In the Jumanji project, for instance, fans use their voice to activate the web AR experience, which then takes them to various virtual locations where they can play games just like the characters in the movie.
The Web AR interactive movie experience drives brand reach with fans and increases awareness for new releases in the future in a way that's fun and shareable. Web-based AR increases the impact of new releases by increasing ticket and merchandise sales, and ultimately the new movie following all thanks to web AR.
Conclusion
From the above web-based AR examples, it is clear that Web AR has a wide range of applications and can be customized to drive new value and opportunities for just about any customer-facing industry. Any business that seeks to establish its name and increase its dedicated following now and in the future should embrace this new technology, which only promises to get better with time. 
RPR is here to help you incorporate Web AR into your business' marketing plan and help you blaze the new frontier of authentic brand storytelling.