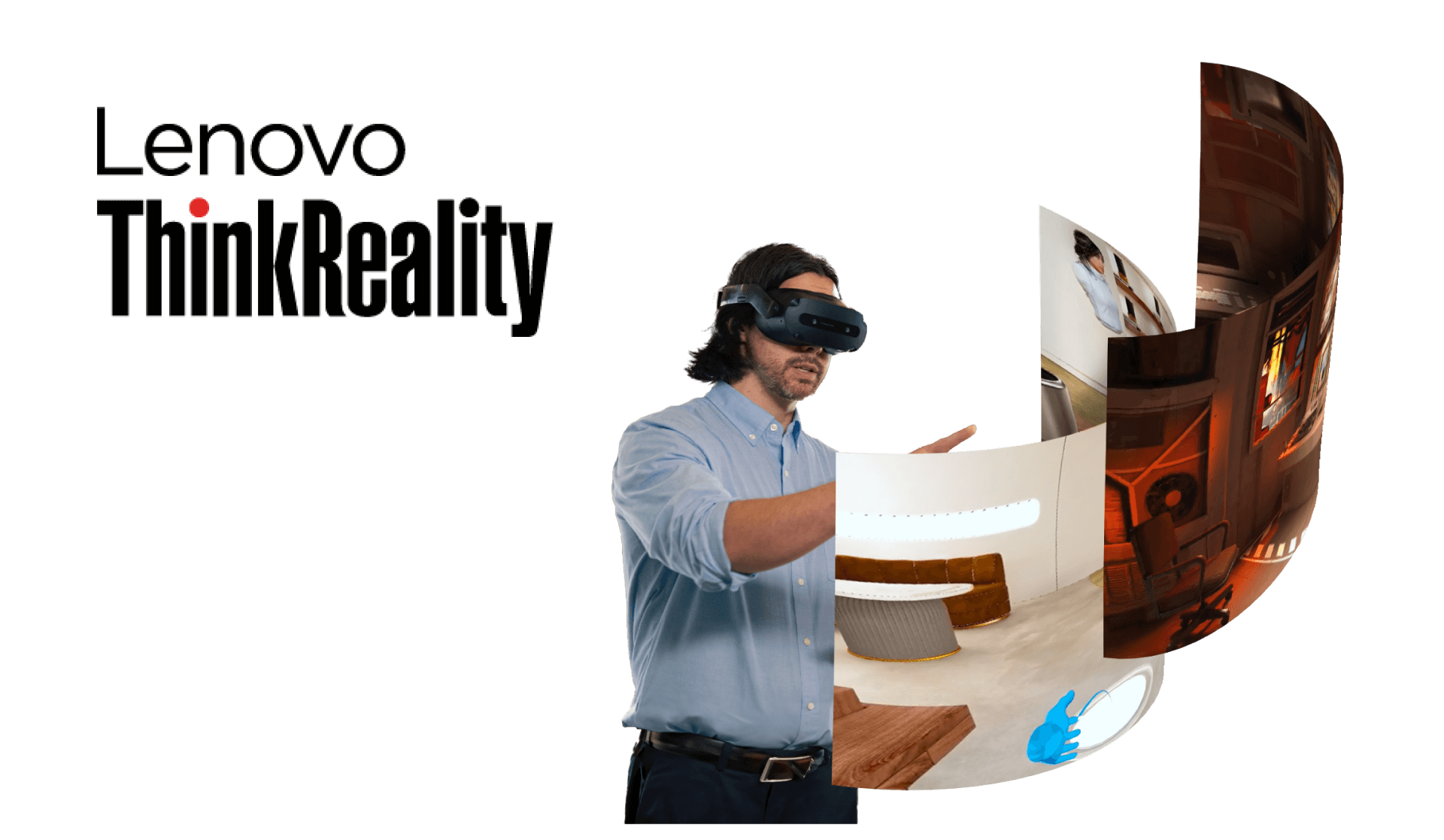 Lenovo ThinkReality VRX
Virtual reality demo and proof of concept for Lenovo VRX
Multi-level sales tool to showcase the capabilities of pre-release headset
Services:
Consulting: Concept creation
Delivery: Emerging technology, multi-level game mechanics
Tech: Unity development, 3D assets and animation, Spaces SDK, ThinkReality VRX headset
Industry: Enterprise
Key contributors: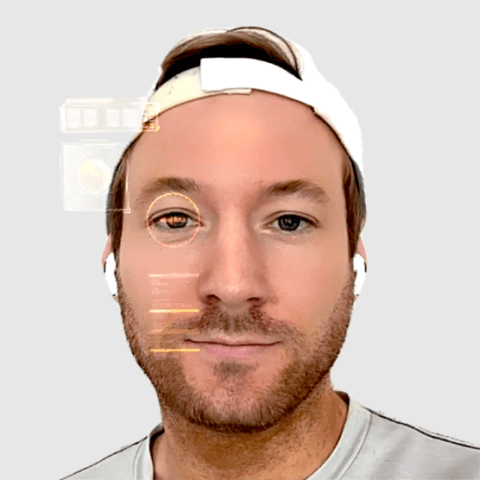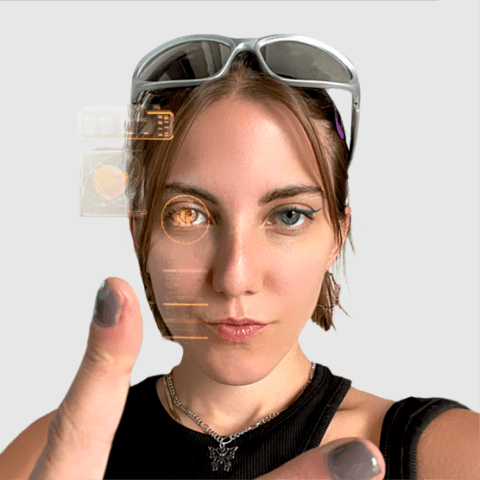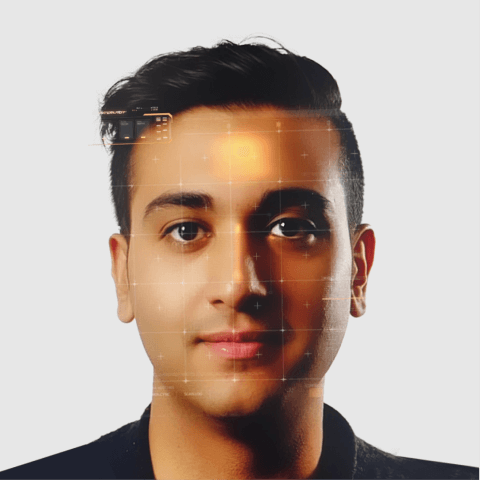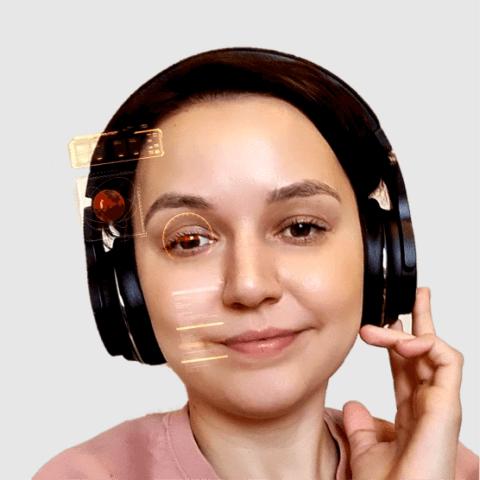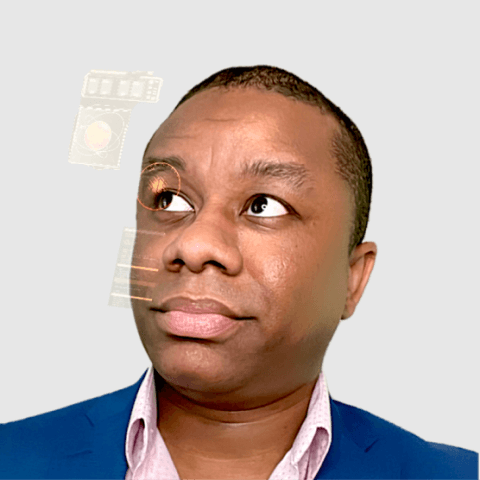 About the project
The ThinkReality VRX is an all-in-one virtual reality headset powered by Quallcomm and developed with enterprise use cases in mind. As part of its go-to-market strategy, Lenovo needed to build proof of concept material to be showcased at Mobile World Congress (MWC).
Knowing our history of creating immersive content for world-leading brands, Lenovo came to us with a blank slate project. The objective: to push the device to its limits, expose areas for improvement and discover its full potential. With over a decade of experience at the forefront of virtual reality development, our technical and creative teams were more than up to the task. We had also already worked with Lenovo on a headworn experience at the Padres baseball stadium.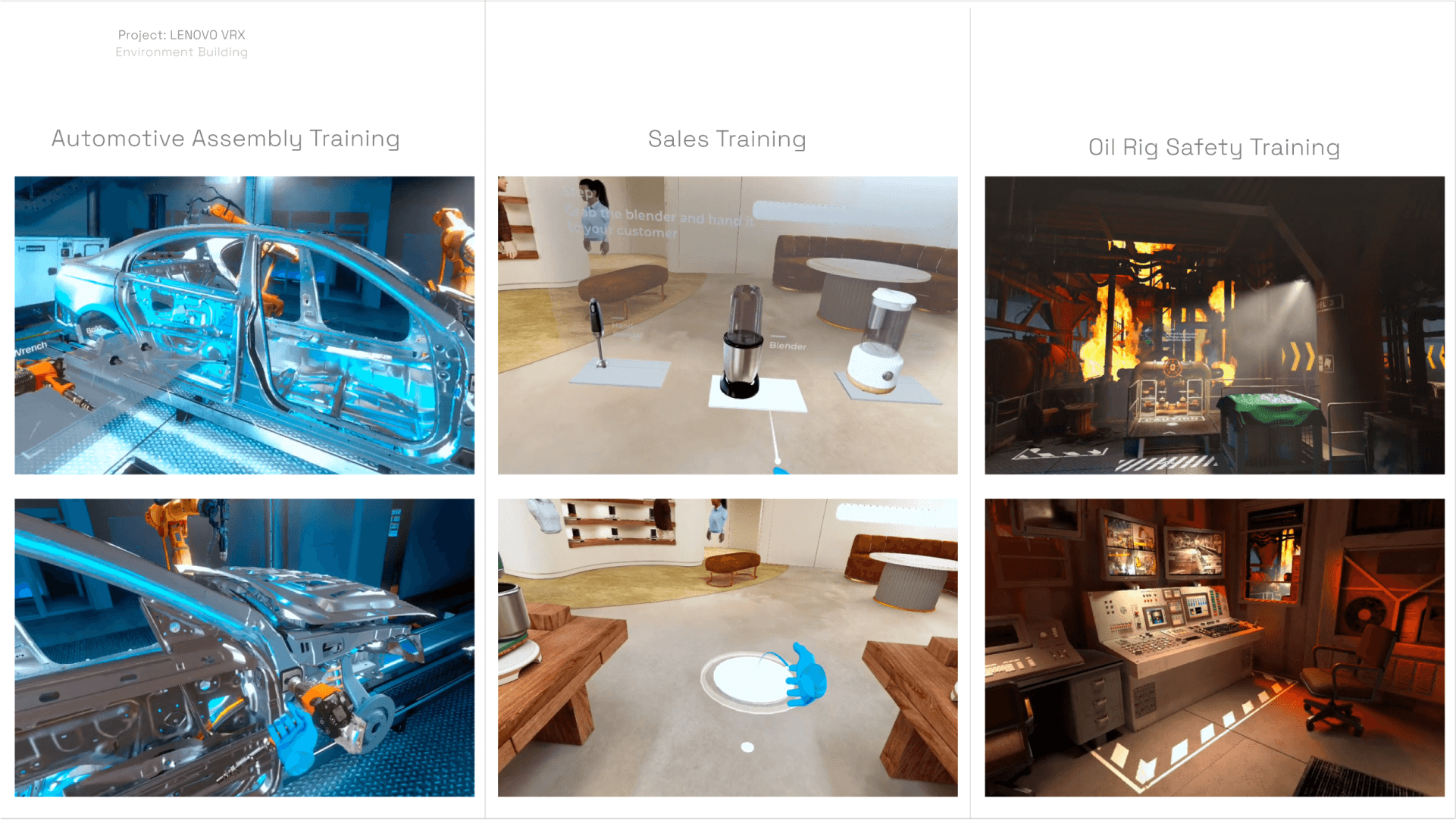 The challenge
Despite mounting excitement for the new ThinkReality VRX headset, there was still limited understanding of the ways it could be used or how its value should be demonstrated. We were also among the first to develop an application for the device, so there was almost no historical performance data for us to refer to.
Knowing the immersive content would be used as a sales tool — both at MWC and beyond — we decided to build a series of interactive training simulations. Each one represented a use case for its sector:
Automotive assembly on a production line
Customer service and soft skills in retail
Health and safety training on an oil rig
The Solution
The first step was to create a tutorial sequence, introducing users into the 3D virtual reality space. The application would be deployed in real-world corporate environments for people of mixed VR experience levels, so user education was crucial. The induction scene featured a forest view and UI panel, through which users could get to grips with the controls and move to the next challenge.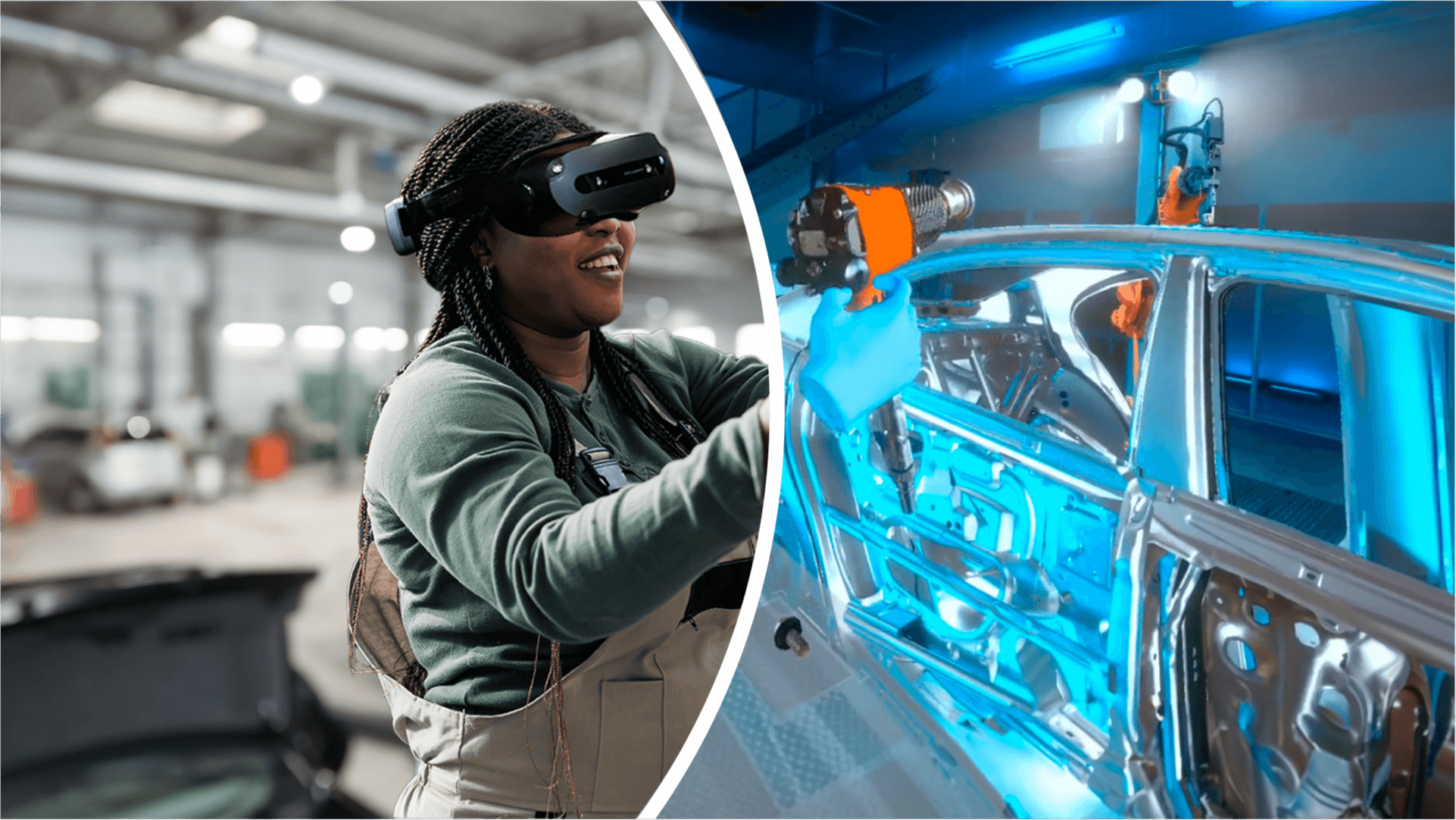 Following this, we created three levels, each designed to showcase different features of the headset. For the automotive production line, special attention was paid to dramatically light the scene, using hard shadows and spotlights.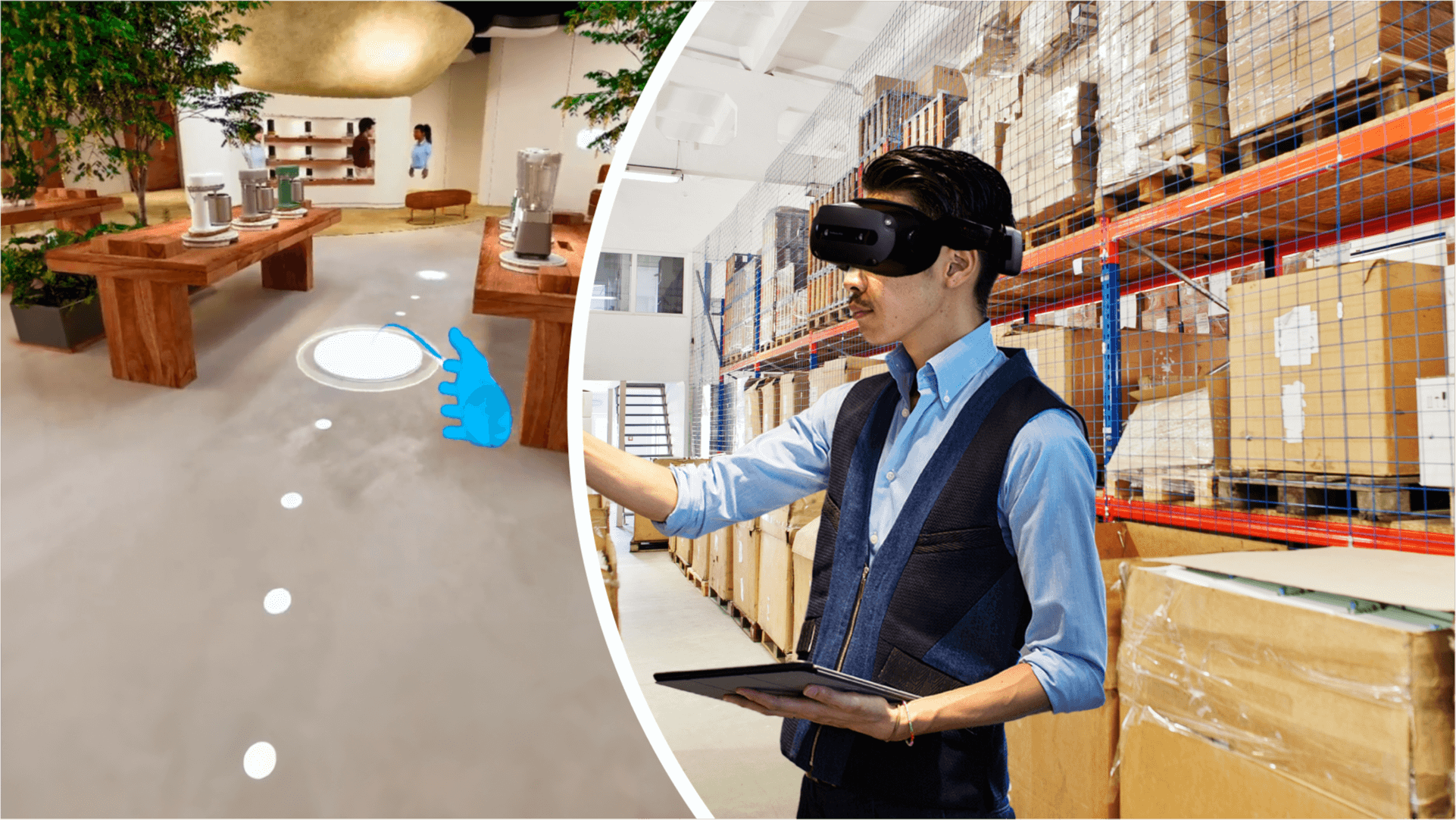 For the retail scene, the objective was to mimic a customer service environment, so facial capture and real world physics were integral. This enabled users to comprehend and respond to human signals and pick up objects on a shop floor.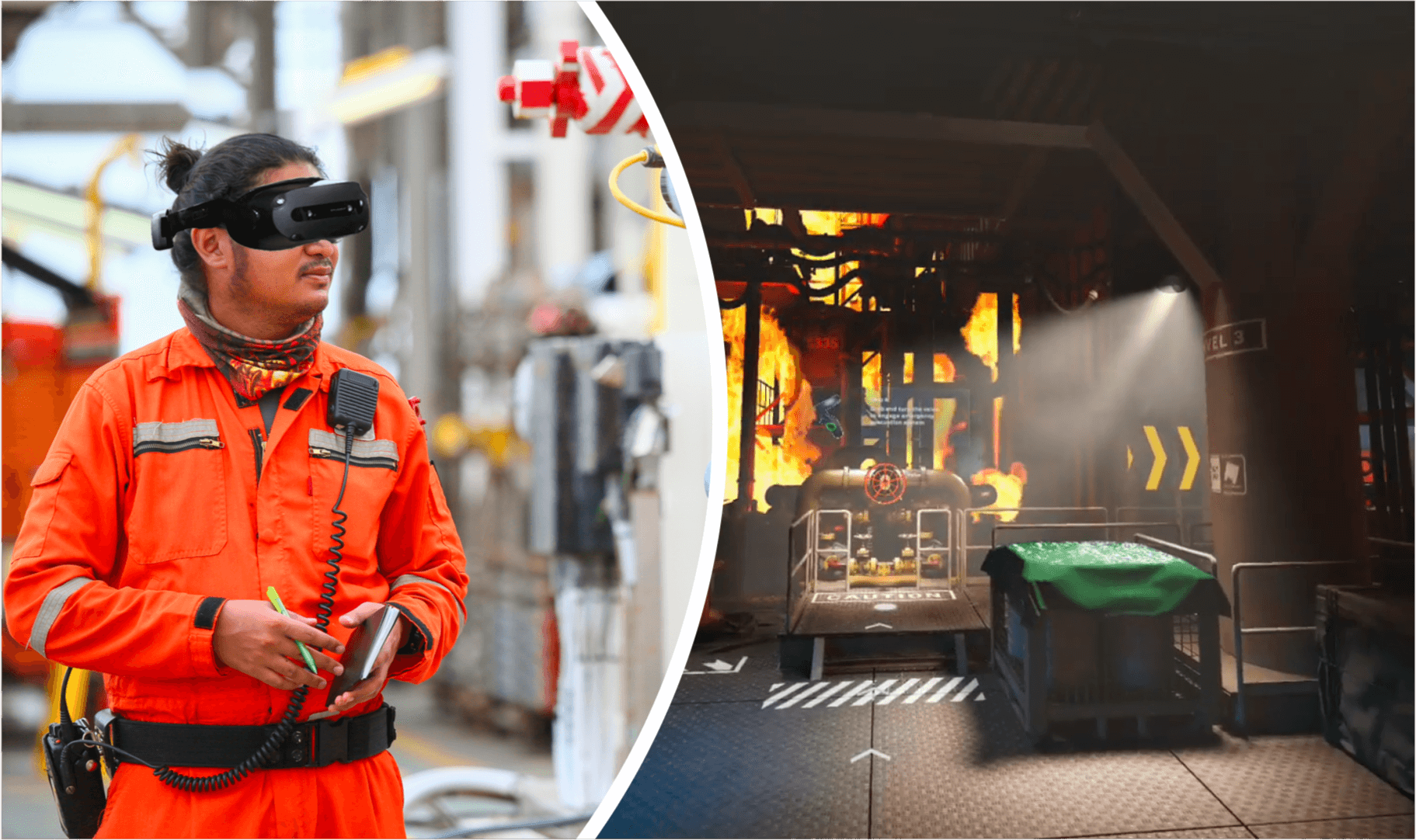 The last scenario was built for safety training purposes and simulated a fire on an oil rig. Here, visual effects (VFX) played a huge part of the design and development process. We needed to make the experience feel as realistic as possible, to replicate the urgency of an emergency.
As we were one of the first agencies to develop for the VRX, we had to build robust testing and feedback cycles into the workflow. Through our iterative approach, we gained a strong understanding of the platform, providing Lenovo with invaluable insights into its device. When the levels had been created, the final step was to make marketing collateral for the product's promotion. We also overlaid stats relating to the power of VR in learning and development onto parts of the experience, to bolster its power as a sales tool.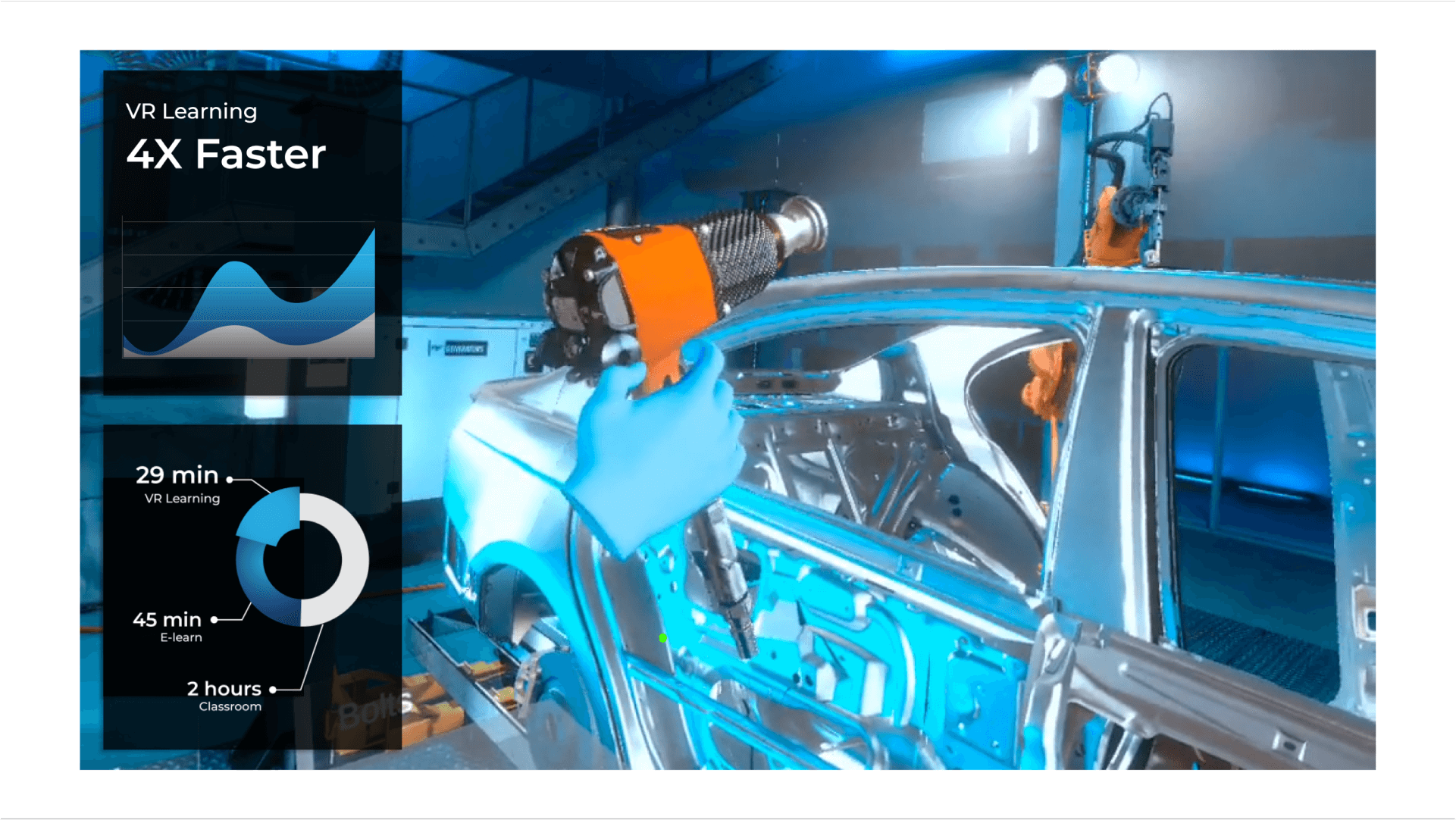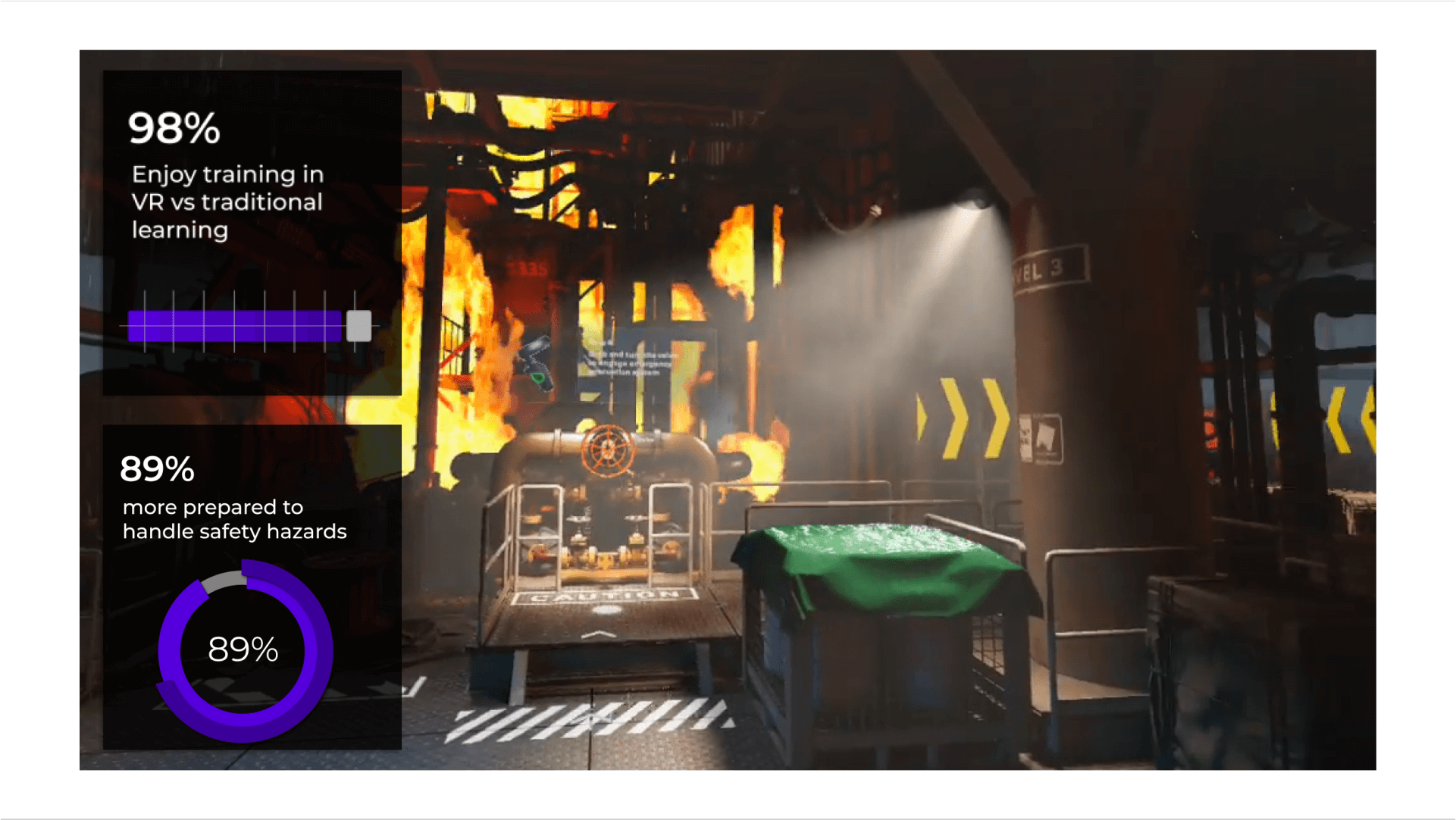 Thanks to our end-to-end approach and extensive design, consultancy and development expertise, we were able to conceptualize, build, test, and ultimately improve the ThinkReality VRX headset. Our iterative process enabled Lenovo to better understand some of the additional capabilities of the VRX, including its integration with Qualcomm Spaces. From there, Lenovo was able to further refine the device, ready for launch.
Lenovo used our self-guided, VRX onboarding experience to demonstrate and communicate the headset's commercial viability. It formed an essential part of the go-to-market process and enabled Lenovo to promote it.
TALK TO US
If you're ready to get started on a headworn device experience for enterprise, we'd love to hear from you. Get in touch today.
Stay in the know
Sign up to our newsletter for exclusive updates and content, delivered directly to your inbox. 
You can opt out at any time, please view our Privacy Policy for more information on how to unsubscribe.