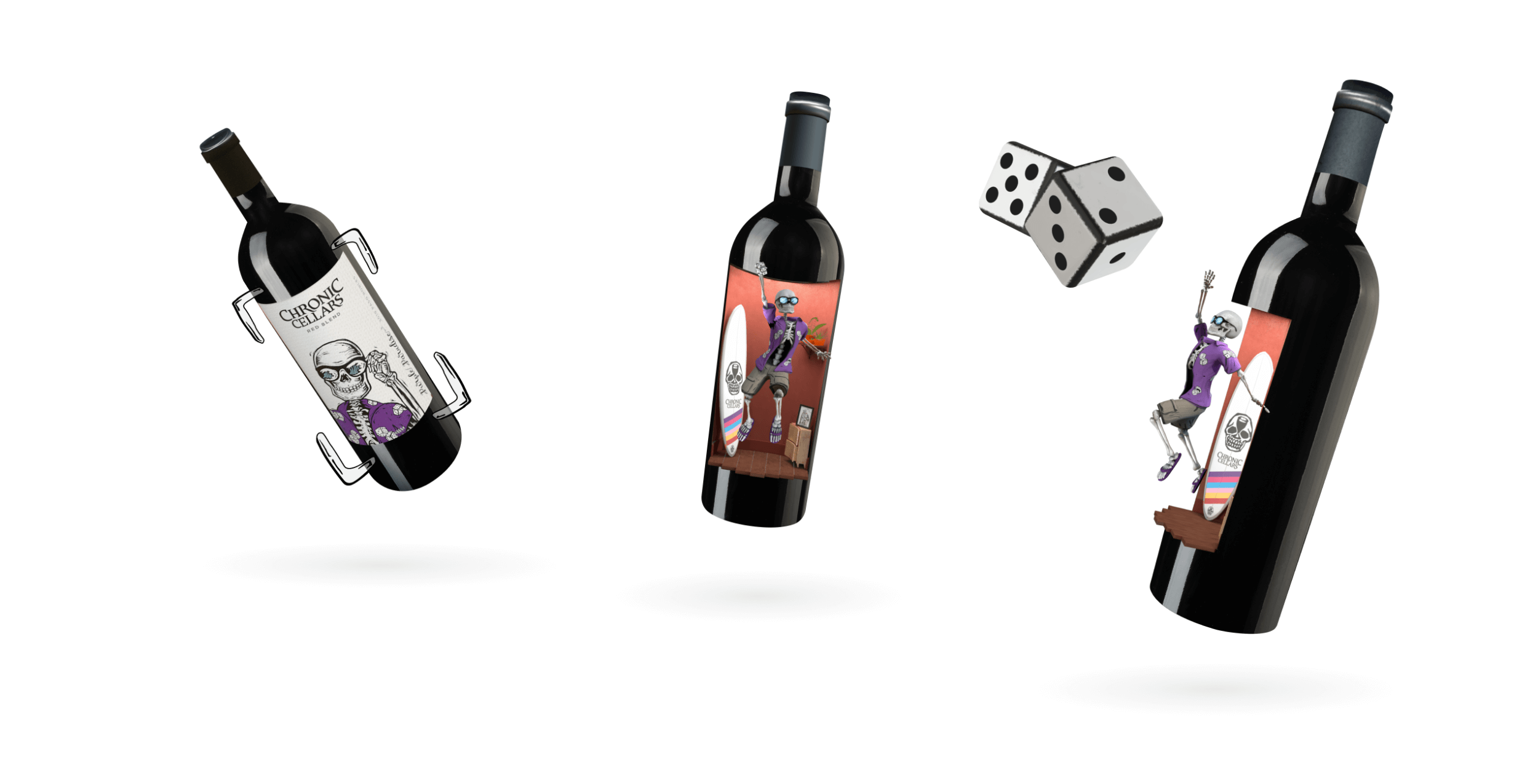 Chronic Cellars
A fun on-label experience that brings a distinctive character to life
174% increase in average duration time of a Web AR experience
Services:
Web AR design, 3D asset creation and animation, Web AR development and deployment
Tech:
Web AR, Curved image target tracking
Industry:
Hospitality (Food & Beverage)
Key contributors: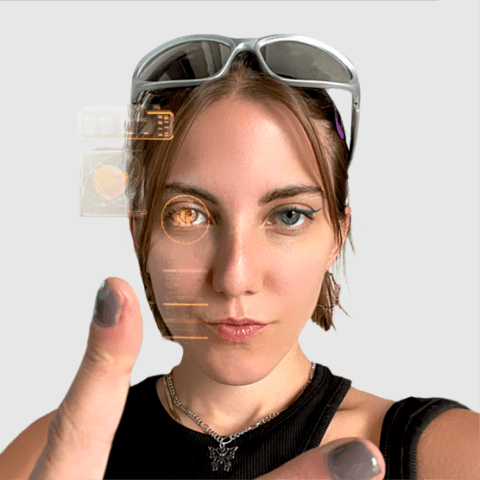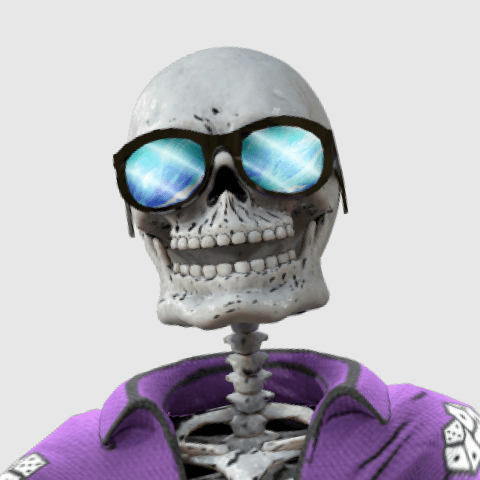 About the project
Chronic Cellars are a relatively new and growing winemaker of Paso Robles, part of the Winery Exchange family. For over 15 years, they've provided unpretentious, delicious wines with a rebel spirit, bringing a disruptive style that is matched only by the killer quality of their wines. With such a distinctive brand, Chronic Cellars wanted to add more value to the consumer's purchase of their flagship red, Purple Paradise, through an immersive technology experience that brought their brand and colourful character to life.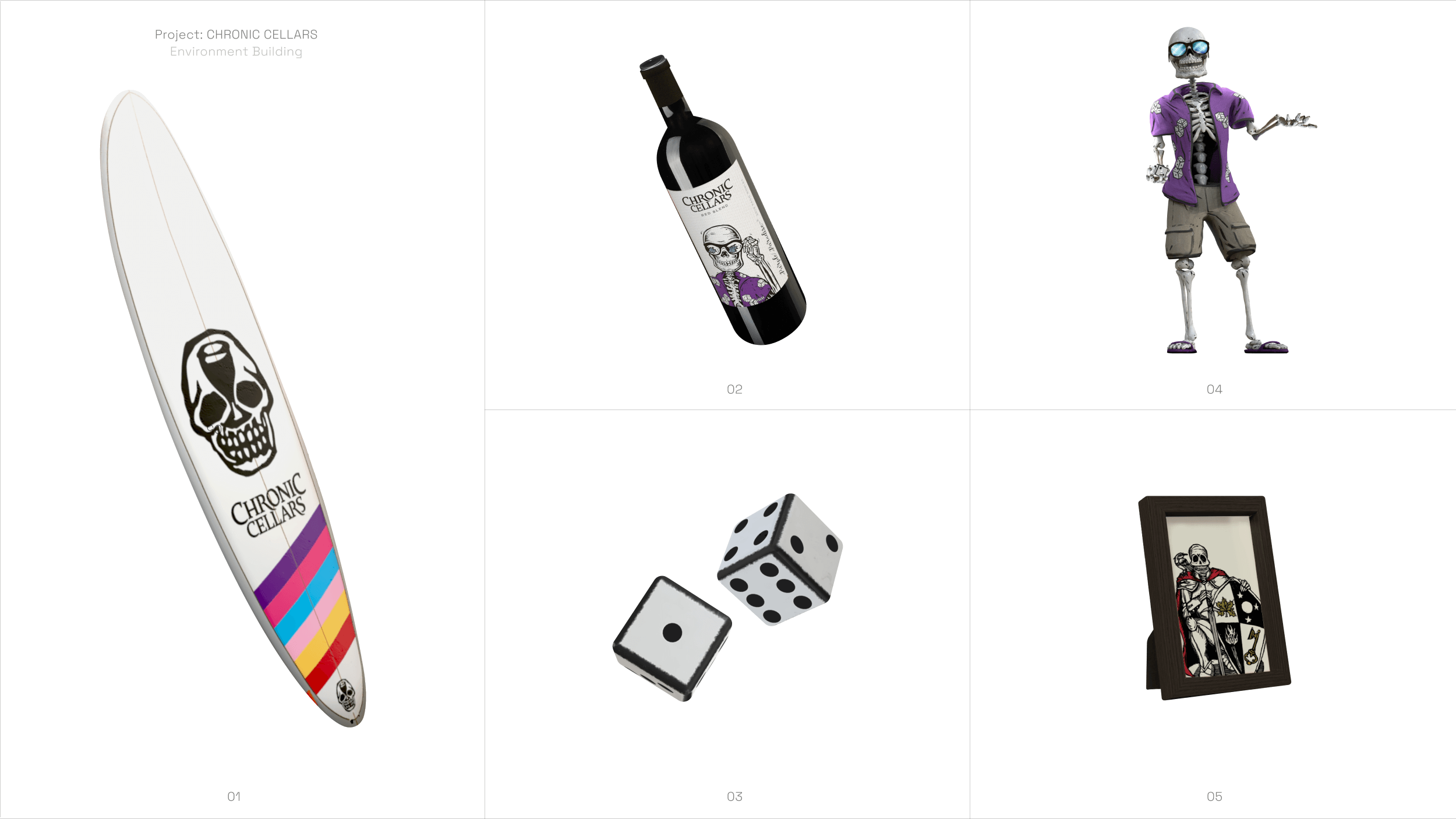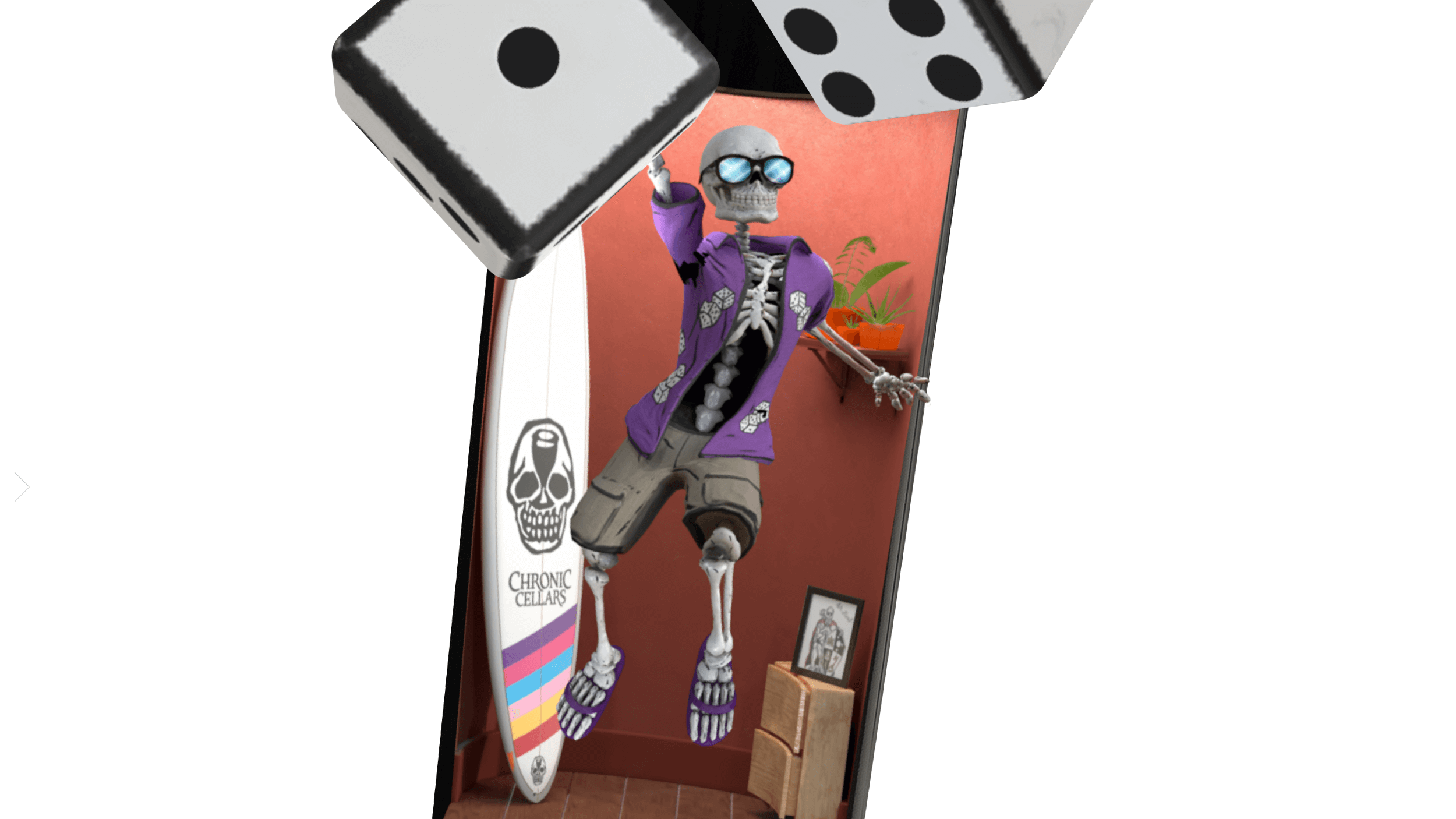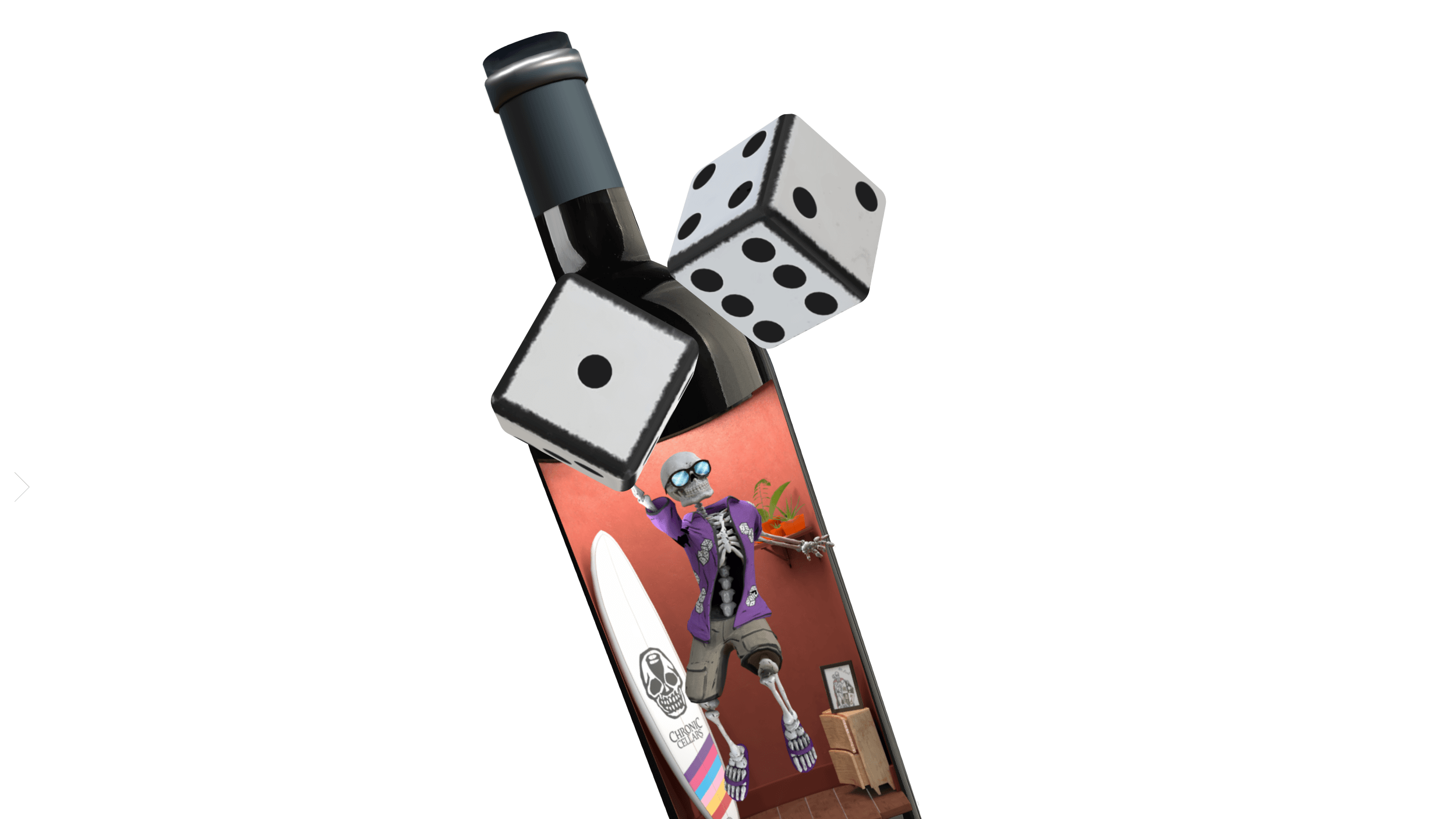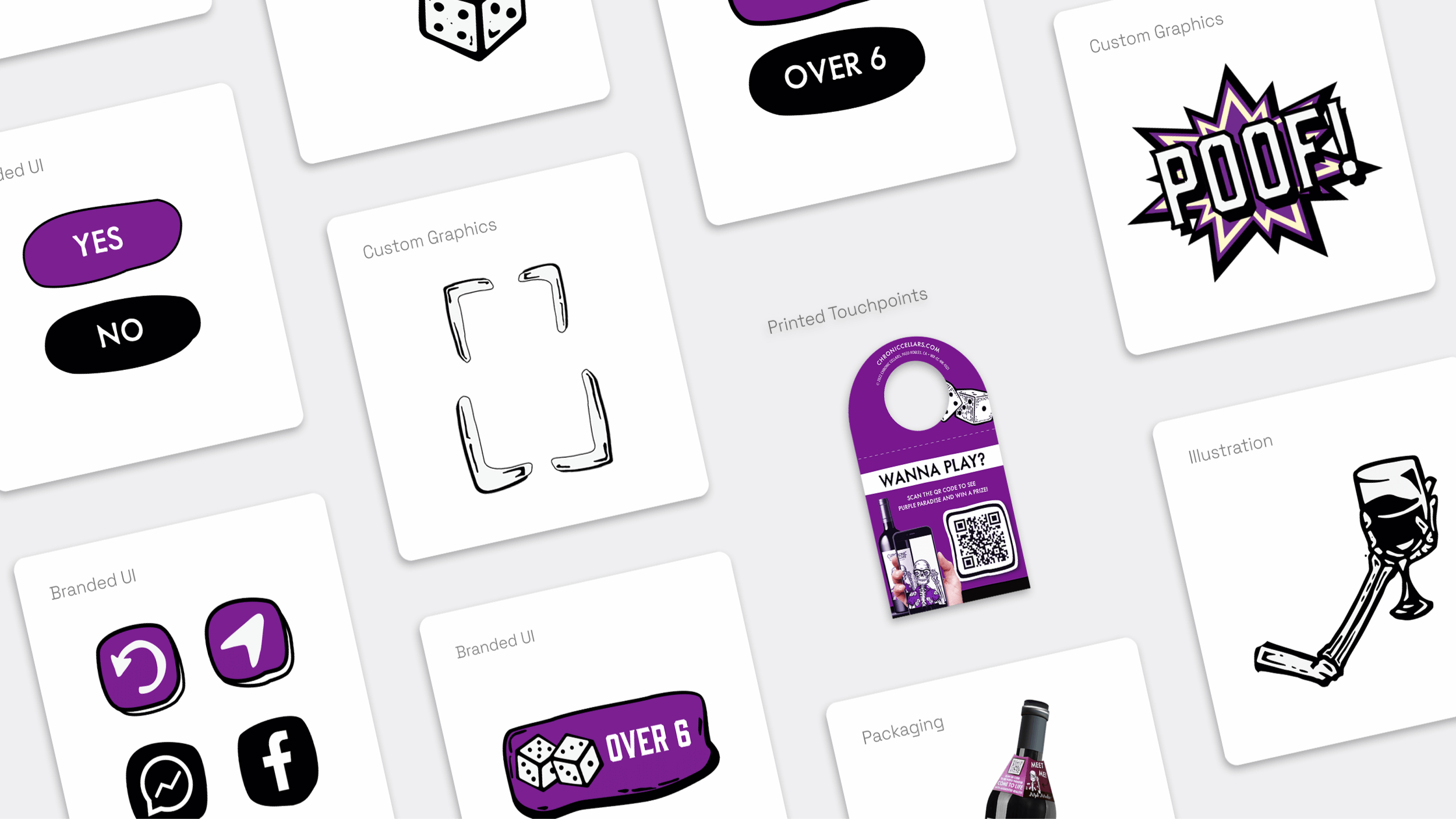 The challenge
In pursuit of elevating their immersive experience presence, Chronic Cellars tasked RPR with bringing the brand's iconic and distinctive character, Purple Paradise, to life in a more premium way. We needed to create the voice and body of the charismatic skeleton and an entire world in which Purple Paradise lived. We were also required to create an engaging story with the character, plus campaign ideas to promote the experience. The objective was to engage audiences with the brand's central character, ensuring the experience matched the brand's value proposition of 'wines made with character'.
Design
We took a flat 2D illustration of a head and bust and designed and developed a full-body 3D design and animation with a voice and personality. We then storyboarded various concepts for the experience, landing on a playful two-minute interactive dice game, allowing Purple Paradise to be as engaging of a character as the wine he represents.
Development
To ensure the experience was easy to activate and accessible for all, we opted for Web AR technology. The app-less tech meant users could activate the game by simply scanning a bottle with a QR code. As this was an on-label experience, meaning that the game was started when customers aligned the character to the label on the bottle, we used curved image targets to augment bottles and other cylindrical and conical shapes using Web AR.
Deployment
Upon delivering a suite of creative assets, we created a blueprint for promotional campaigns and material. We also developed a marketing campaign with the deployment of the game that involved users sharing their experience on social media for a chance to interact with the character to win a free bottle of Purple Paradise.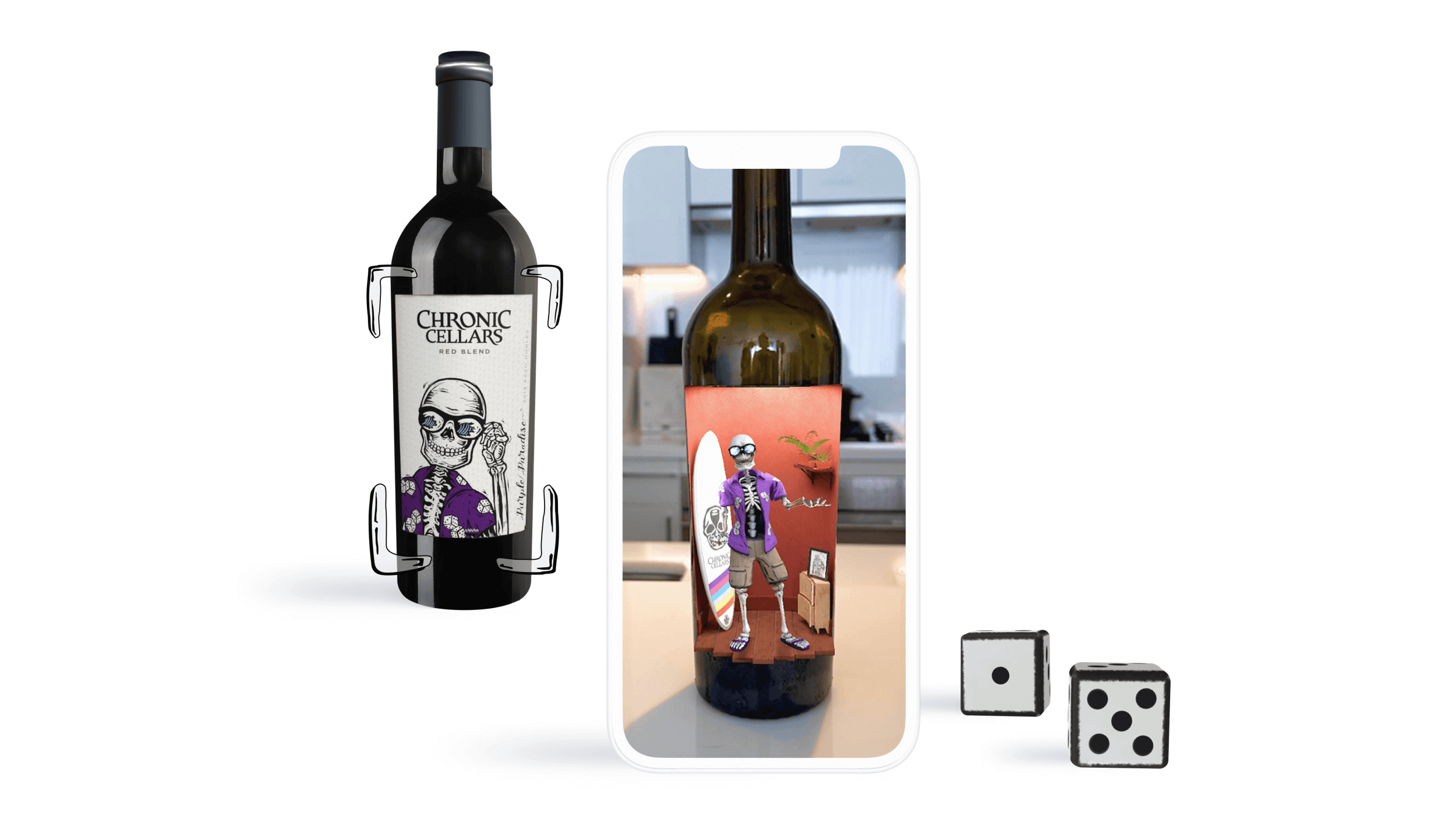 We designed, developed, and deployed a two-minute interactive game experience, which showcased the brand's playful character and articulated Chronic Cellar's brand story in a fun and creative way.
The choice of technology and quality of the creative storytelling saw us, and Chronic Cellars, achieve our objective of better engaging customers with the brand's central character. In less than a year, the game attained thousands of interactions worldwide and boosted brand engagement levels:
An average duration time of 3 minutes and 26 seconds
174% increase in average duration time*
An average game return rate of 25%

*Average Web AR engagement time is seventy-five seconds (AR Insider)
The project was so successful that Chronic Cellars returned to RPR for a repeat project to bring to life the character of an additional wine of theirs.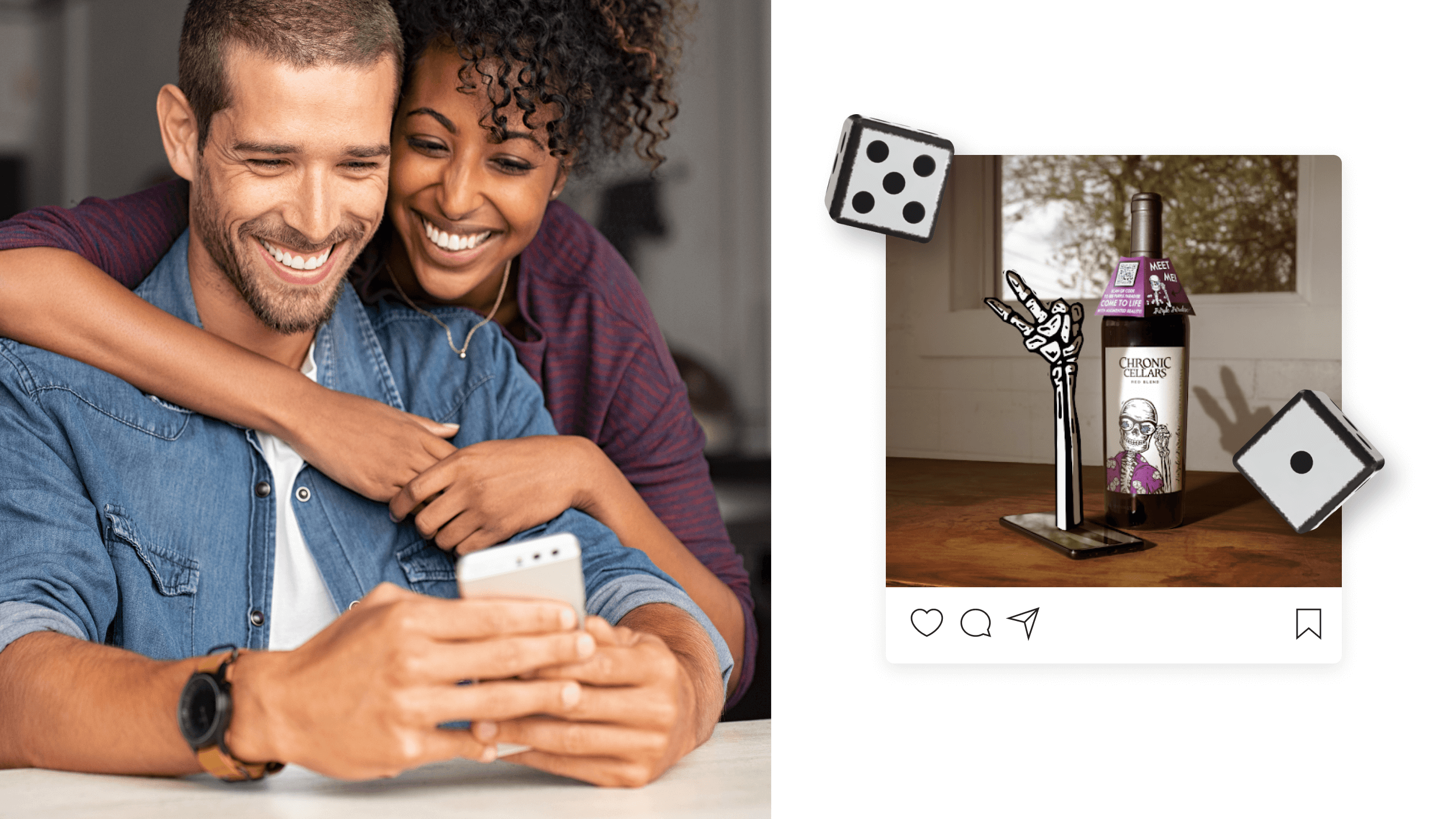 TALK TO US
Want to know more about RPR and how we can support or guide you on your immersive technology experience? Get in touch today.
Stay in the know
Sign up to our newsletter for exclusive updates and content, delivered directly to your inbox. 
You can opt out at any time, please view our Privacy Policy for more information on how to unsubscribe.