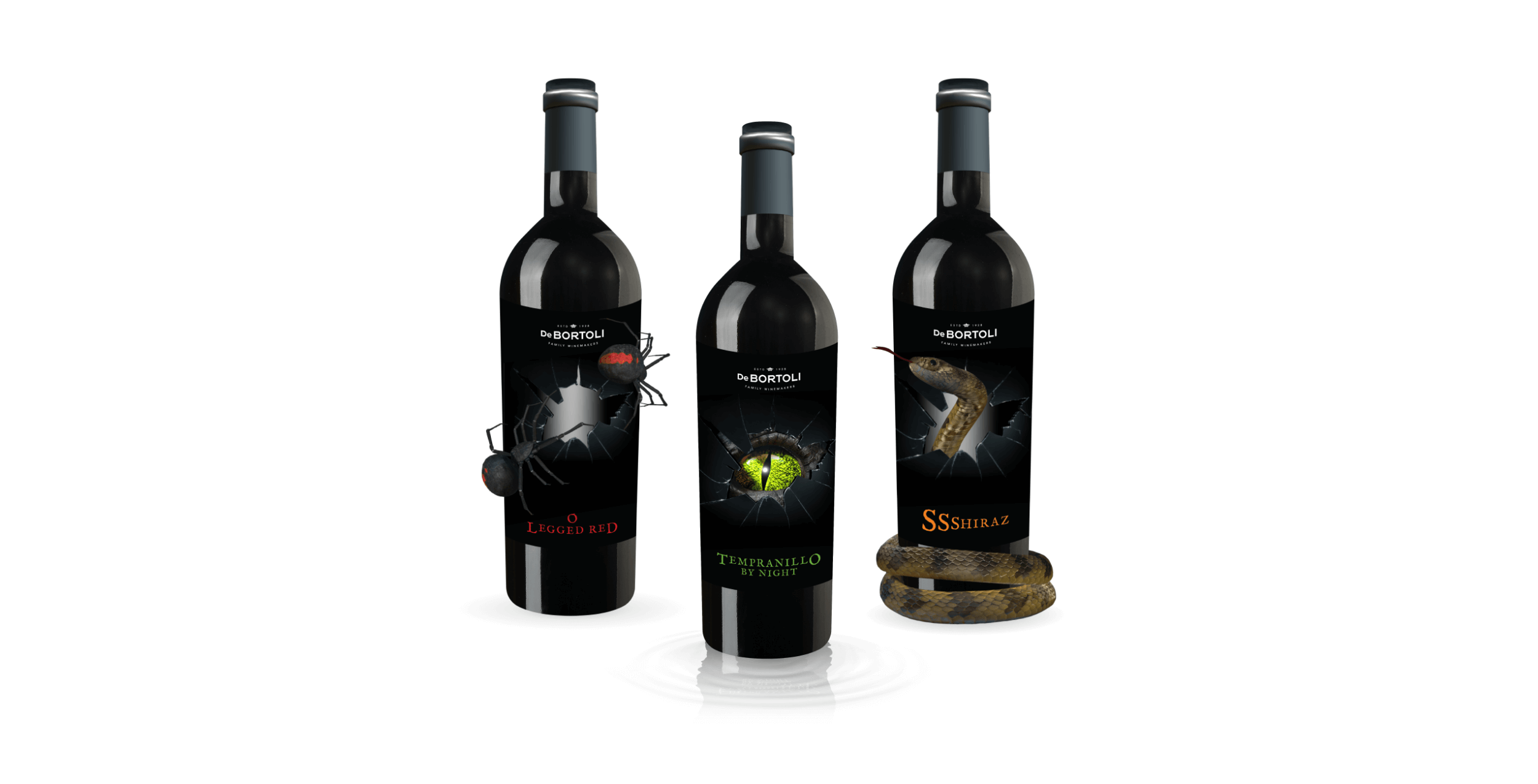 De Bortoli Wines
Exciting on-label experience bringing Australia's outback to life
An award-nominated campaign using ground-breaking bottle tracking technology
Services:
Delivery: Web AR design and development, 3D asset creation & animation, campaign ideation and deployment
Tech:
Web AR, 3D modelling, Curved image target tracking
Industry:
Hospitality (Food & Beverage)
Key contributors: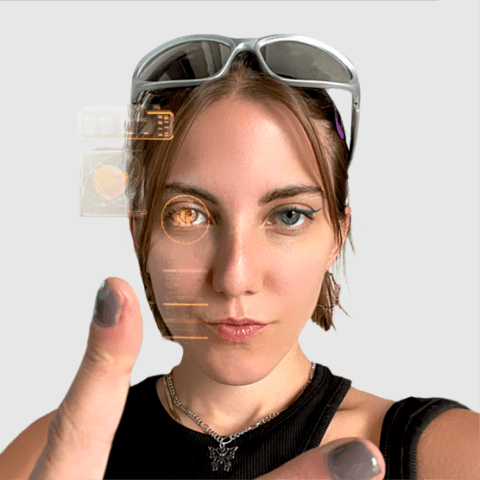 About the project
De Bortoli is one of Australia's leading and most established winemakers. Since their humble beginnings in 1928, their growth has been down to two things, hard work and innovation. And this is reflected in the wide range of wines they produce across various wineries in Australia today. As pioneers, they are constantly looking at ways to create and improve blends and build better, stronger connections between consumers and their wines. Every good wine has a great story, so De Bortoli wanted to launch their latest blend, the Sinister Collection, in a way fitting for the quality of the wine and its story.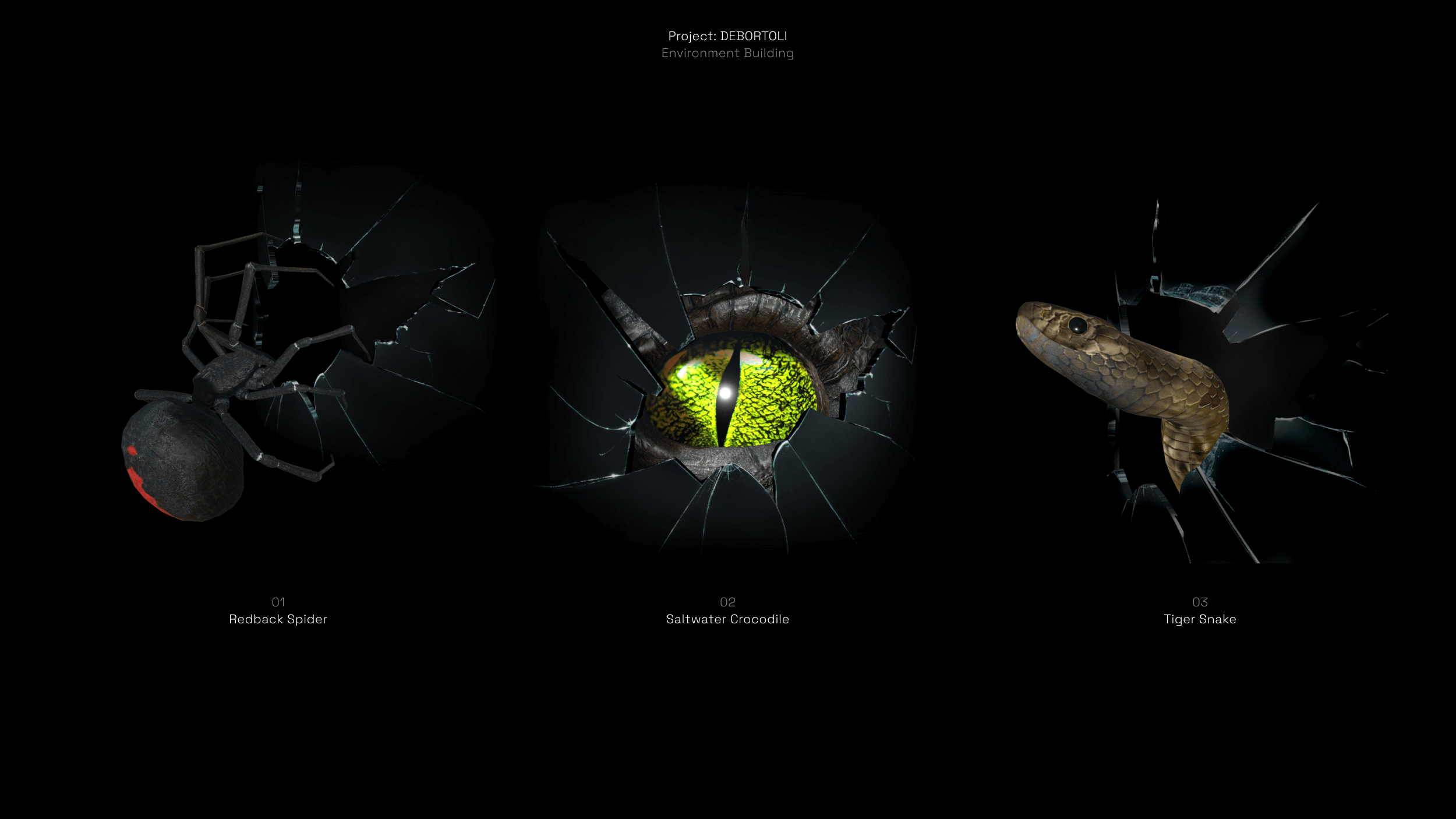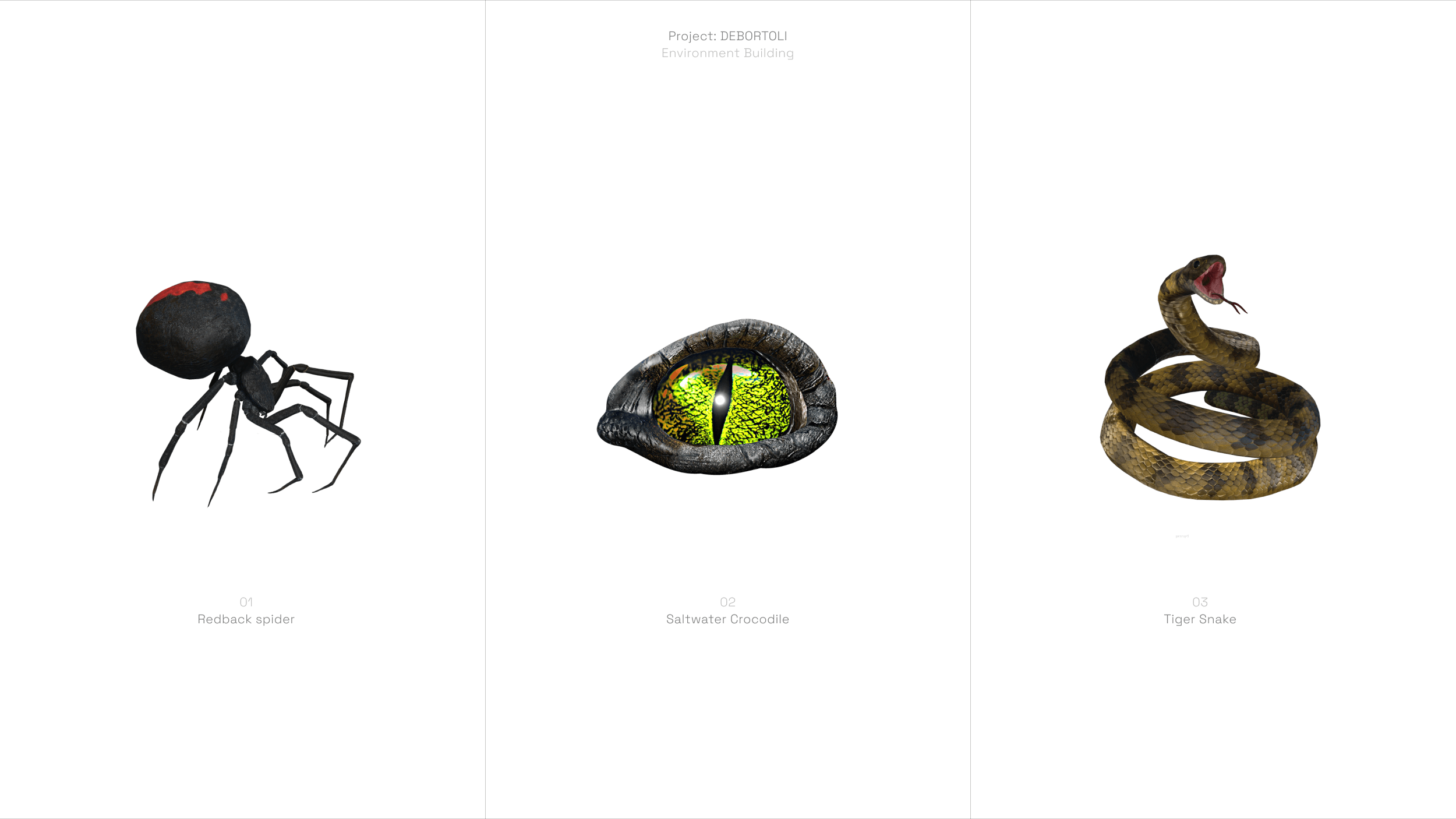 The challenge
The Sinister Collection celebrates the Australian outback and its wildlife with three new red varieties that embody the characteristics of the notorious animals that lurk in the Australian countryside; dark, bold, intense, and mysterious. De Bortoli required a more effective way to tell the story of each variety by bringing the wildlife that each blend represented to life. The challenge was to showcase the characteristic of each type in a way that entertains whilst also bringing more customers closer to the Sinister Collection and the De Bortoli brand.
Rock Paper Reality was chosen as the immersive technology partner, tasked with designing, developing, and deploying a creative and innovative augmented reality experience that brought to life the Australian outback on each of the three wine varieties that make up the Sinister Collection.
We matched a distinguished Australian outback animal to each blend; a crocodile for Tempranillo By Night, a tiger snake for the Ssshiraz and a redback spider for the 8-Legged Red (Shiraz Durif). Using 3D modelling techniques, we created realistic versions of the outback creatures and overlaid realistic atmospheric sounds to create a richer animated experience.
We developed an on-label WebAR experience, meaning the customer activated the immersive animations once they scanned a QR code on the bottle. Using curved image targets to augment bottles and other cylindrical and conical shapes, we pushed the boundaries of what was possible for bottle-tracking technology.
As a web-based AR solution, more people could enjoy the experience as the activation required a simple scan of the bottle using a smartphone, therefore improving the number of activations.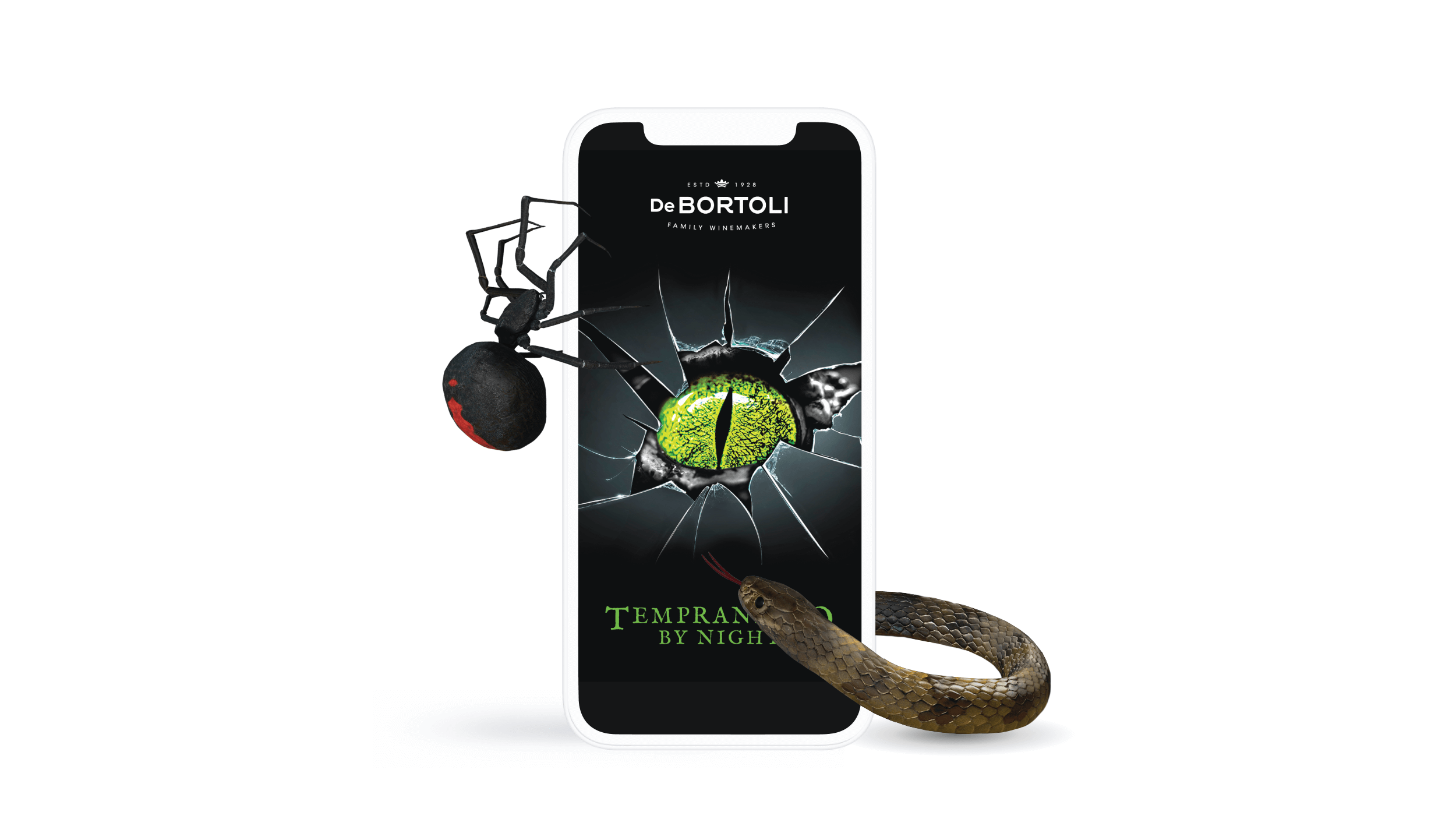 We designed, developed, and deployed three interactive storytelling experiences, each with a character as distinctive as the wine it represents. We achieved De Bortoli's objective of launching the Sinister Collection to a new audience more engagingly and effectively, achieving:
Over 2 minutes of engagement time on each immersive experience
A return rate of 40% for users
Over 1,000 shares on social media
Nominated for the prestigious Auggie award at the Augmented World Expo 2022

As mentioned by National Liquor News (p. 66).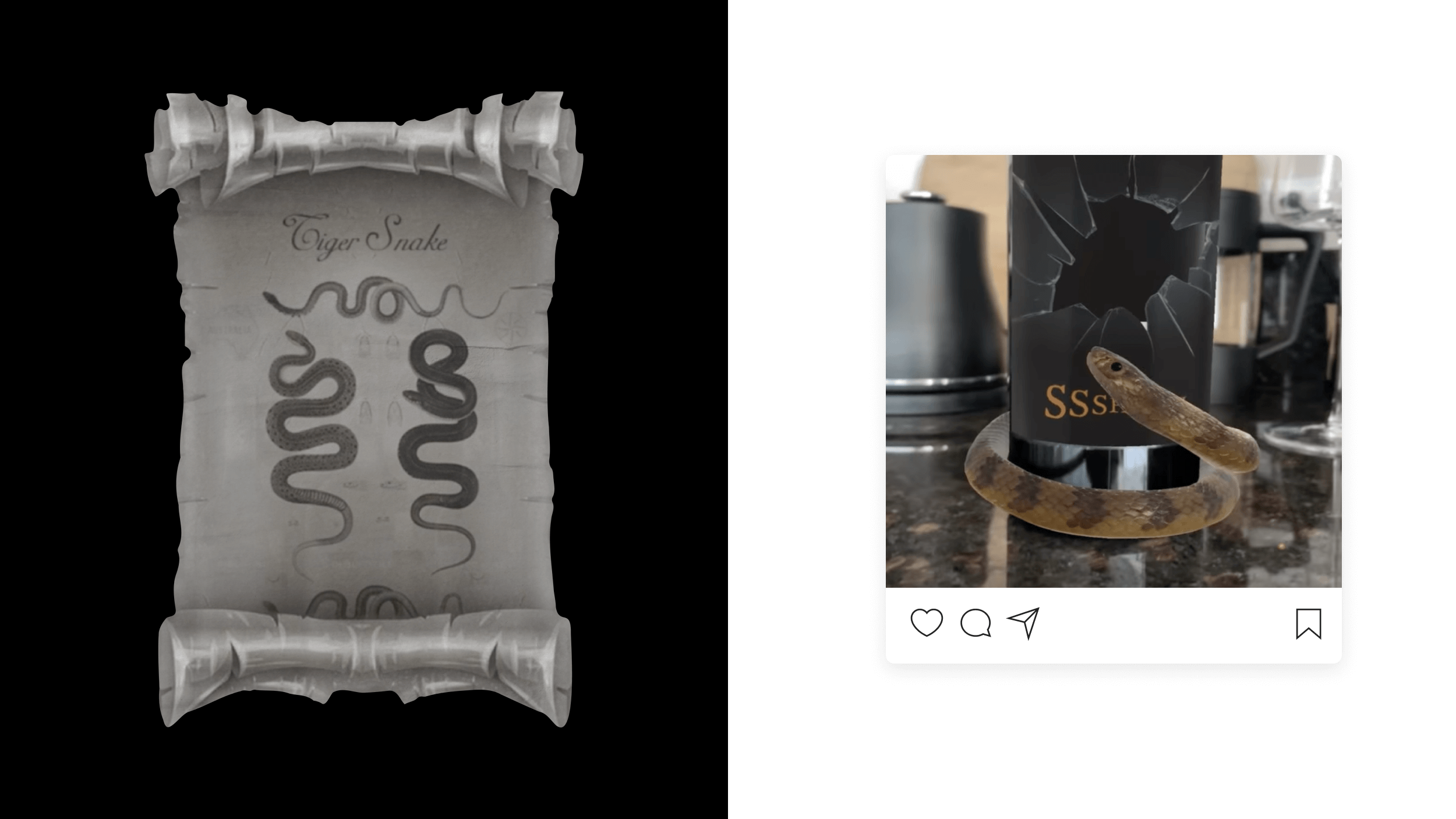 "We are really excited about launching AR to bring our brand to life by using cutting-edge AR Technology. At De Bortoli, we are constantly striving for new and unique ways to provide our consumers with engaging and interactive content that helps them connect more with our wines."

Victor De Bortoli,
Executive Director, De Bortoli Wines
TALK TO US
Want to know more about RPR and how we can support or guide you on your immersive technology experience? Get in touch today.
Stay in the know
Sign up to our newsletter for exclusive updates and content, delivered directly to your inbox. 
You can opt out at any time, please view our Privacy Policy for more information on how to unsubscribe.