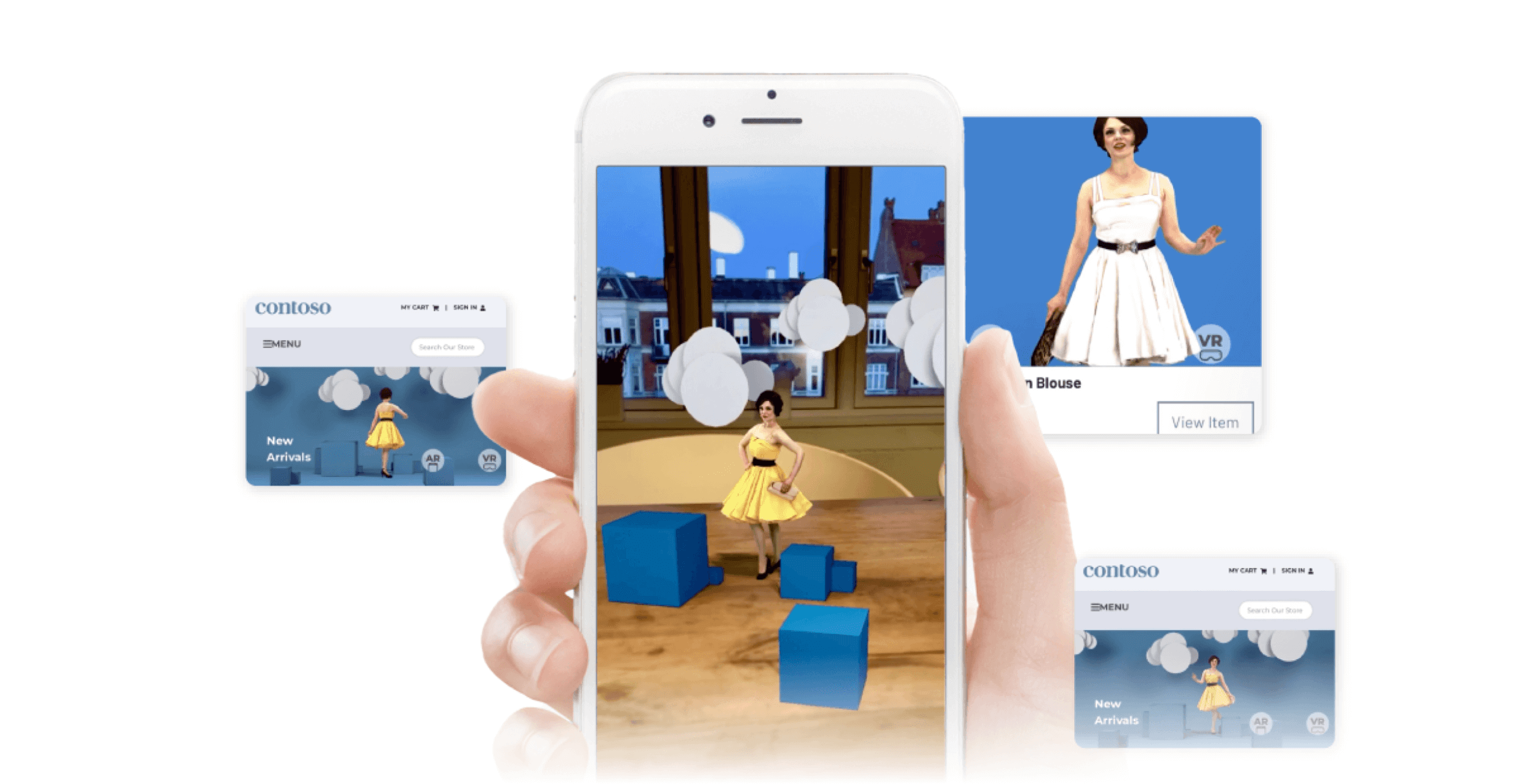 Microsoft
World-First Holographic Retail Platform in WebAR
A first-of-its-kind holographic modelling and fashion platform for online shopping
Delivery:
AR Retail
Tech:
Web AR
Industry:
eCommerce
Key contributors: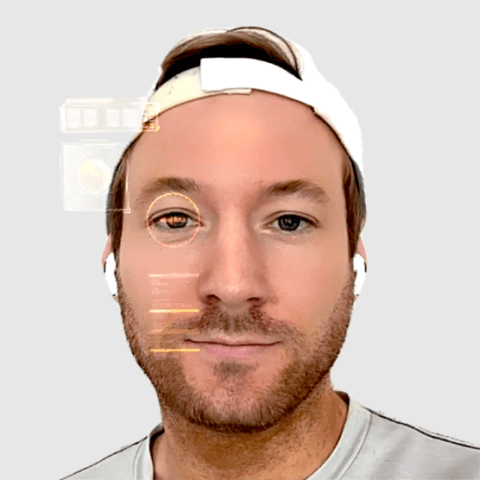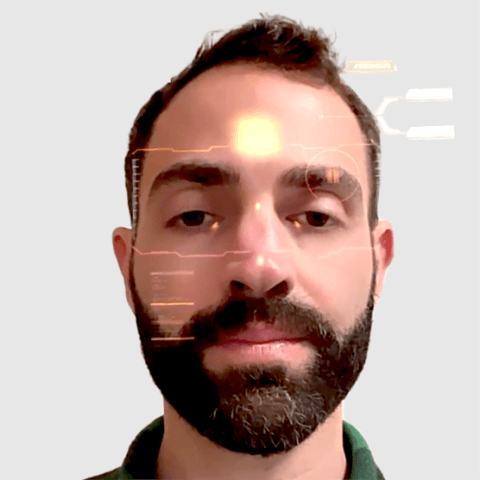 About the project
Leading online art gallery, Saatchi Art, partnered with RPR to develop and launch a web-based augmented reality (WebAR) "View in My Room" feature on 8th Wall's WebAR platform that enables users to view over 1 million original works of art on their wall before buying online–no app required.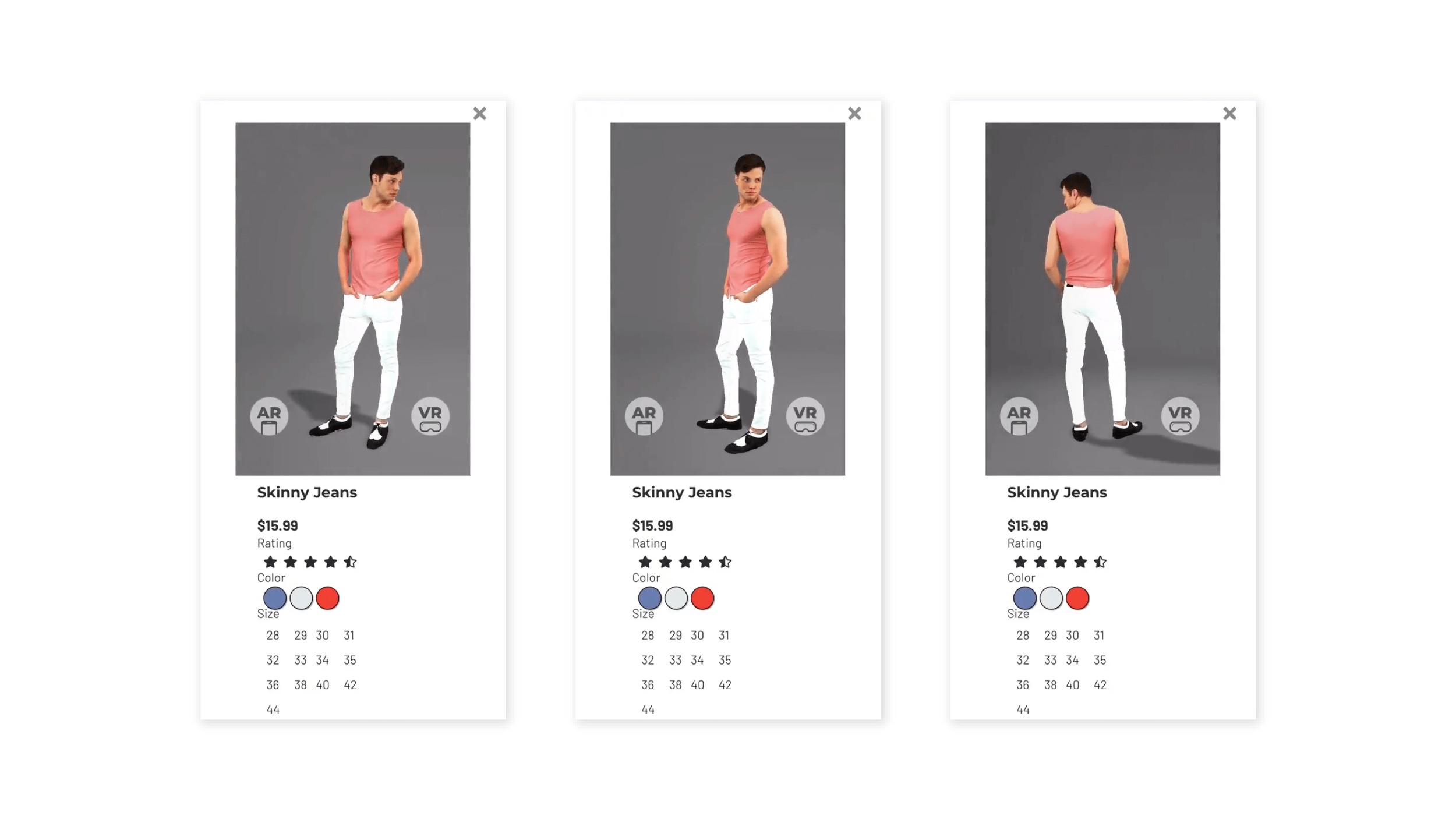 What are holograms and how do they work?
Microsoft's volumetric capture technology, also known as volumetric video, captures and creates photo-realistic 3D "holograms" of people and performances in all-new ways and allows you to interact with holograms in augmented reality, virtual reality, and on 2D screens.

The Microsoft Mixed Reality Capture Studio (MRCS) is based in San Francisco and has licensed partners in London, Los Angeles, and Seoul.
How our holographic fashion platform improves online shopping
One of the biggest barriers to purchasing clothes and accessories online is the inability to see clothING at scale and in-person, reducing the confidence that the items will look and fit as it does in the 2D photo.

Now users will be able to view a diversity of holographic models wearing the clothing item at human scale in the real world. This experience improves buyer confidence around online clothes shopping by bringing you face-to-face with the item to inspect fit, look, and quality.
Why is the holographic modelling platform significant?
Never-before has the world been able to view and interact holographic models in WebAR on an online shopping platform as they can with RPR's Holographic Retail Platform.

This holographic retail experience will change the way brands virtually showcase and model their clothing lines in Augmented Reality, Virtual Reality, and 2D browsers.
Why did Microsoft work with RPR for this project?
RPR is the leader in holographic Web AR. With 12-years of experience developing AR applications, Web AR experiences, and consulting for Fortune 500 brands on their AR launch strategies, Rock Paper Reality had the deep experience and talent needed to bring Microsoft's volumetric content and holographic retail experience to reality.

RPR has also launched the largest WebAR retail experience to date for Saatchi Art that allows user access over 1Million works of art directly from their site in a feature called "View In My Room."
"We're highly impressed with RPR and found them to be a best-in-class AR agency: highly communicative, creative and customer focussed"

Hannah Bianchini,
Executive Producer, Microsoft Mixed Reality Capture Studios
TALK TO US
Want to know more about RPR and how we can support or guide you on your immersive technology experience? Get in touch today.
Stay in the know
Sign up to our newsletter for exclusive updates and content, delivered directly to your inbox. 
You can opt out at any time, please view our Privacy Policy for more information on how to unsubscribe.