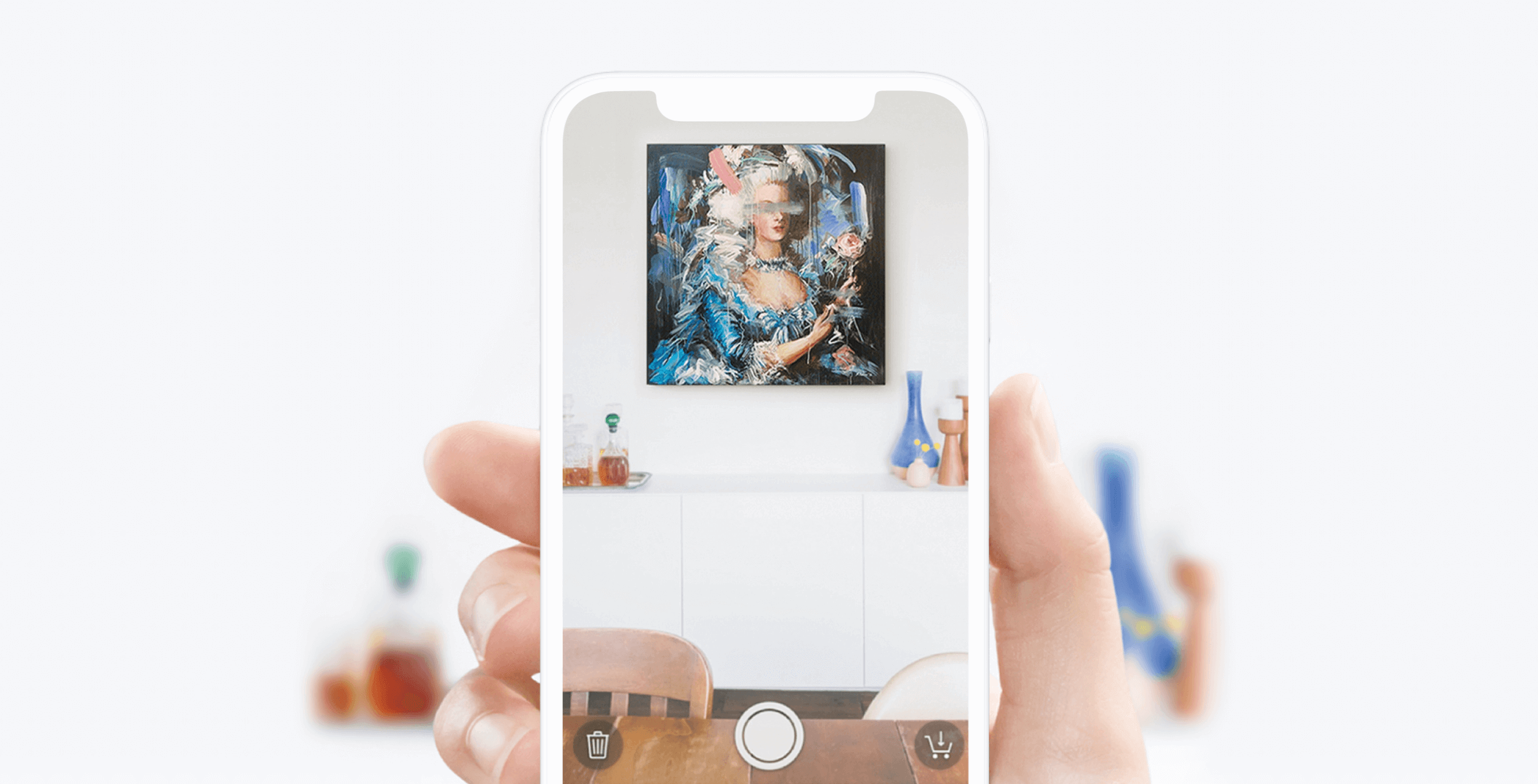 Saatchi Art
The World's Largest Deployment of Web AR
Web AR feature for Saatchi Art that lets you view over 1.4 million works of art in your home
Delivery:
AR for eCommerce
Tech:
Web AR
Industry:
The Arts/eCommerce
Key contributors: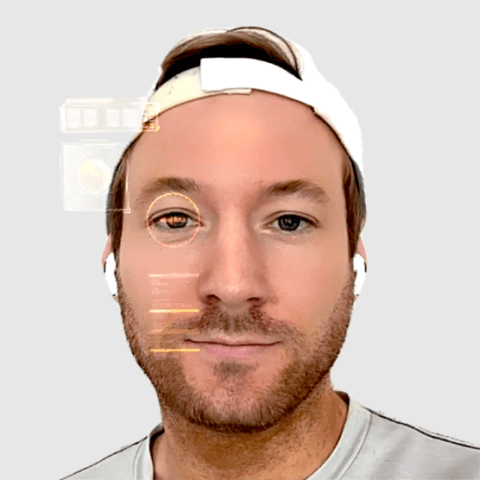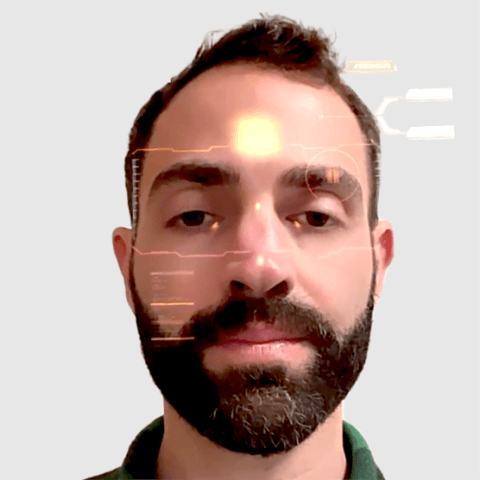 About the project
Leading online art gallery, Saatchi Art, partnered with RPR to develop and launch a web-based augmented reality (WebAR) "View in My Room" feature on 8th Wall's WebAR platform that enables users to view over 1 million original works of art on their wall before buying online–no app required.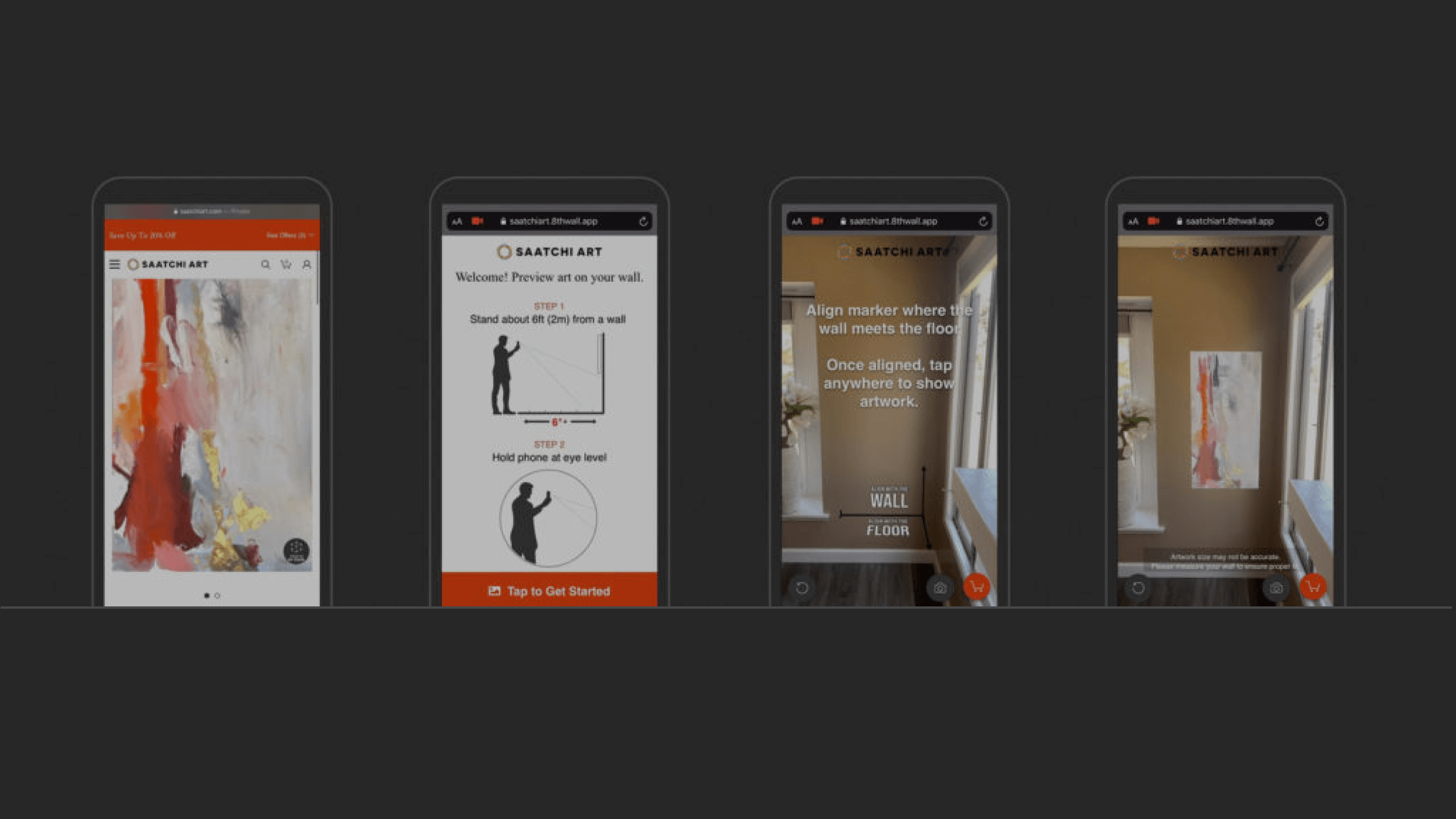 The Challenge
Saatchi Art came to RPR with two clear challenges:
"How can we improve buyer confidence, increase loyalty, and drive sales lift with Augmented Reality?"
How do we scale Augmented Reality to 1.4million works of art–the largest online catalogue of art in the world.
Jeanne Anderson, General Manager of Saatchi Art, claimed that through surveying customers, "70% of art buyers are hesitant to purchase because they can't see the artwork in advance."
Why it was significant
The View In My Room feature is one of the largest Web AR deployments to date for an ecommerce site.
Saatchi Art's website features 1.4M original artworks from over 94K emerging artists
SaatchiArt.com sees over 2M visitors each month from 110K countries
Since Spring 2019, Saatchi Art has seen a significant shift in its customer behavior, with mobile web users outpacing desktop.
In Q2 2020, Saatchi Art's mobile transactions grew 100% year-over-year.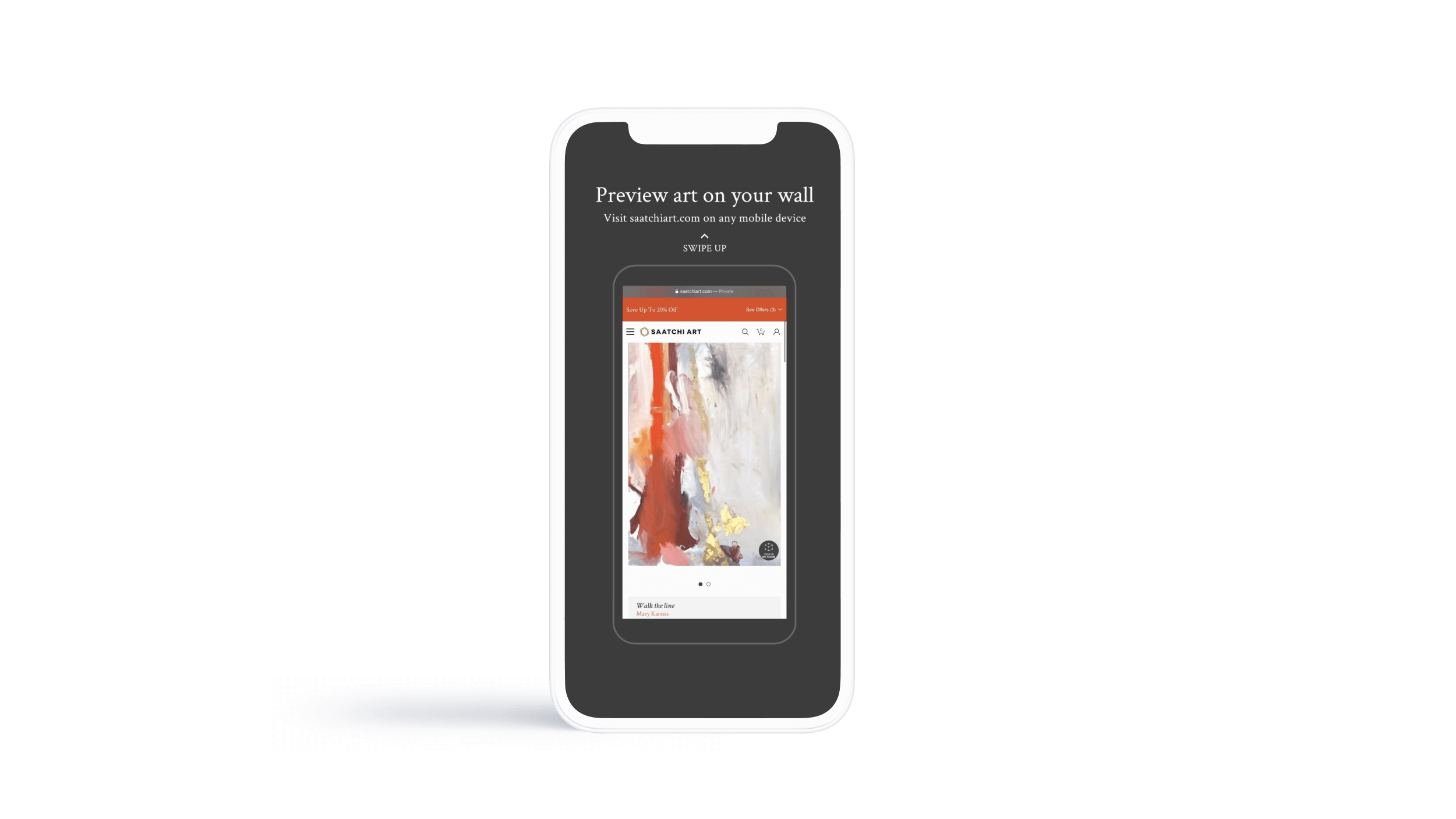 The Solution
Since launching augmented reality (AR) in the Saatchi Art app in April 2018, AR has been key in driving confidence for customers, as those who utilize the augmented reality feature are significantly more likely to purchase.

With RPR's new "VIew In The Room" WebAR feature, Saatchi Art is now able to provide this valuable augmented reality experience to the majority of its art buyers – no app or downloads required.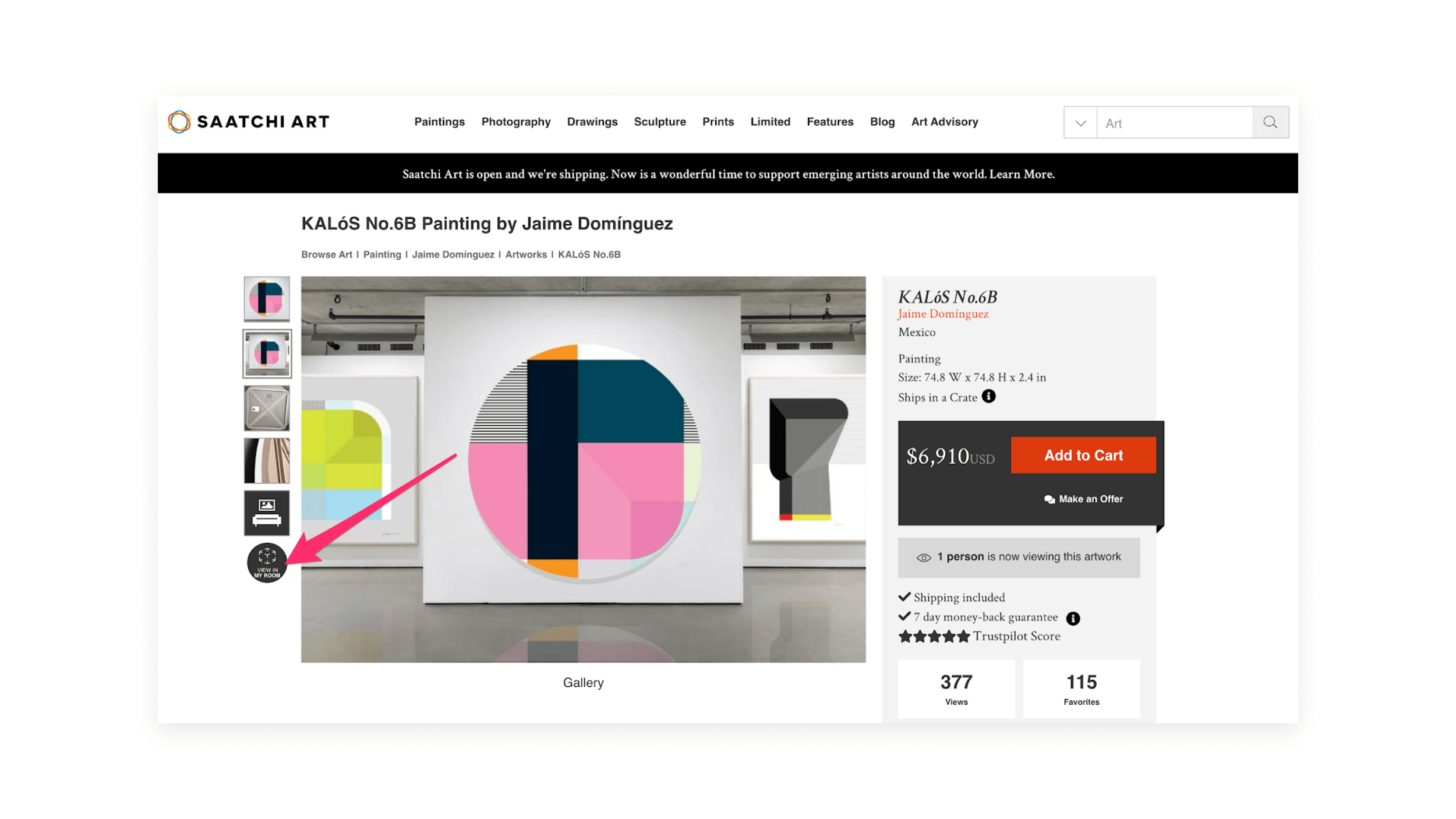 How does it work?
In three simple steps, users can now easily visualize and purchase artwork in their home to ensure it is just right before purchasing.
1. Users select the art they are interested in online and are presented with a "View in My Room" icon.
2. When a user taps the "View in My Room" icon they can virtually place the art on their wall using augmented reality.
3. Users can then take a photo of the art in their home or tap to add the art to their cart to purchase.
Technical
Within the View In The Room experience, RPR developed several first-of-its-kind WebAR features including:
First-of-its-kind production-grade deployment which augments content onto a vertical plane in WebAR
Architected to ingest over 1.4 million image files in a way that processes and displays individual artwork metadata into the AR front-end.
Includes the world's first WebAR proximity indicator, which analyses the user's position in the 3D scene and warns users when they are getting too close to the wall. This was developed to improve the performance when tracking artwork on walls that are often markerless.
Designed with scalable 3D canvasses based on artwork dimensions to add perceived depth to 2D artwork
Acts as a seamless extension of the existing Saatchi e-commerce website
Each art piece is dynamically scaled based on the artwork's metadata and deployed into AR with the approximate real-world dimensions of the physical artwork.
THE RESULTS
Saatchi Art's "View In A Room" WebAR experience is a perfect example of how WebAR can drive sales, reduce returns, and improve buyer confidence on your ecommerce site. We are proud to have developed one of the largest WebAR ecommerce experiences and can't wait to show more people how they can drive real value and improve their bottom line with augmented reality solutions.

Contact us today for a free demonstration of how RPR can dramatically improve your next customer's experience, satisfaction, and loyalty today.
"As one of the world's largest online art galleries, we have always looked to innovate within our industry. Creating thoughtful, useful tools for mobile web users is just another example of our dedication to our art buyers and part of our ongoing effort to make it easier for them to discover and buy art they love."

Jeanne Anderson,
General Manager, Saatchi Art
TALK TO US
Want to know more about RPR and how we can support or guide you on your immersive technology experience? Get in touch today.
Stay in the know
Sign up to our newsletter for exclusive updates and content, delivered directly to your inbox. 
You can opt out at any time, please view our Privacy Policy for more information on how to unsubscribe.